This week's instalment of 'Cilla' found our national treasure leaving Liverpool behind, putting herself firmly in the hands of three men, who seemed to know exactly what to do with her distinctive sound and charm.
Aneurin Barnard continued to pitch himself perfectly as the adoring Bobby Willis, his mischievous grin intact even when he had to, literally, stand next to a nervous Cilla (Sheridan Smith) on stage, which surely looked a little strange if it did indeed happen. Oh, that every woman had such proof of adoration.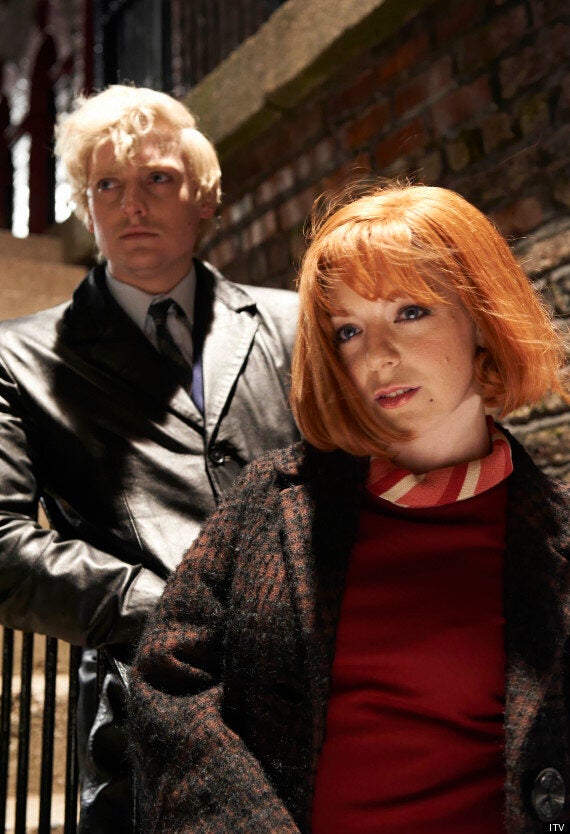 Cilla (Sheridan Smith) with her loving champion Bobby Willis (Aneurin Barnard)
This week, however, was the chance for her other two mentors to shine - Ed Stoppard memorable and subtle as the urbane but complicated Brian Epstein, a man who seemed to save all his wisdom for other people.
This week's soft spot, however, must surely go to Elliot Cowan, channelling every English gent of a certain era from Noel Coward to Roger Moore, all cigarette and eyebrow, as George Martin. I couldn't take my eyes off him - even during Sheridan Smith's stunning rendition of 'Anyone Who Had A Heart'. Talking of which, I saw this at a preview screening weeks ago, and have been humming it EVER since. You have been warned. Nobody writes them like Burt Bacharach.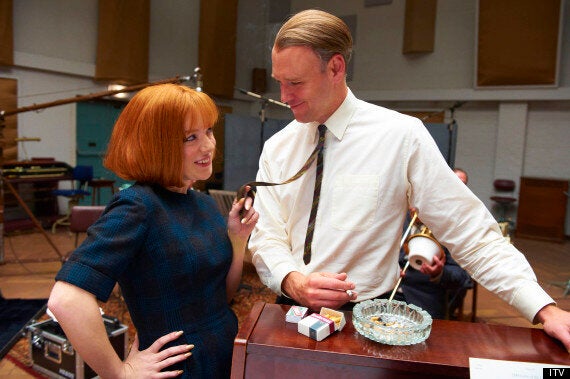 Cilla with George Martin (Elliot Cowan), who helped steer her to stardom
Of course, next week's finale means we're inching ever nearer to the era of 'Surprise Surprise' but hopefully we'll be afforded a few more twists, turns and show-stoppers before that microphone starts descending ominously from the ceiling,
Pictures from 'Cilla' below - it finishes on ITV next week.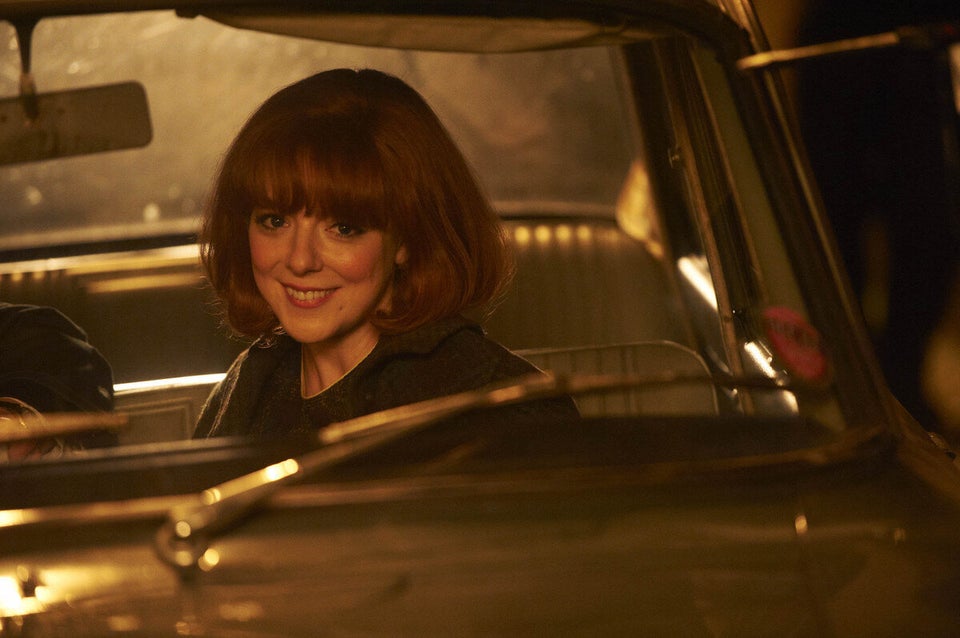 'Cilla'
Related