TV star Gail Porter has revealed she has received treatment for sex addiction, which she believes is linked to her bipolar disorder.
BLOG: Gail Porter's Bravery Is an Inspiration
The former model said she decided to seek help but was forced to attend a female-only self-help group after the other sufferers proved to be too distracting.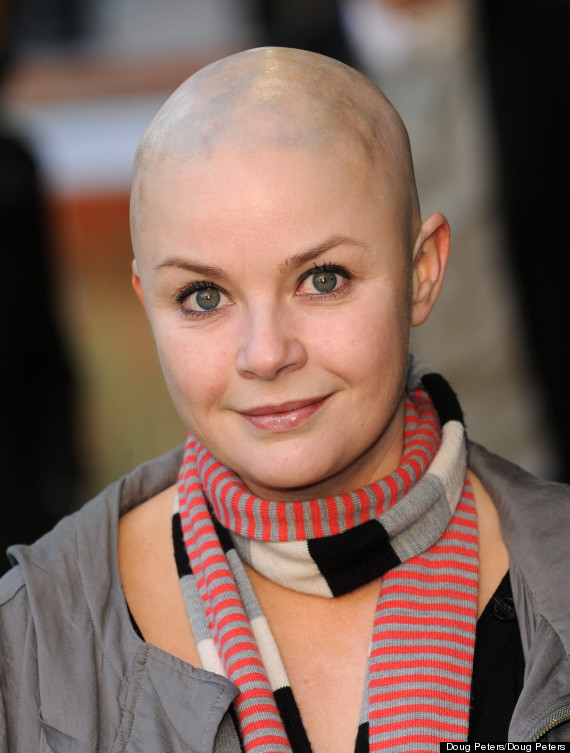 Gail Porter
The 43-year-old opened up about her addiction in an interview with Scotland's Herald newspaper.
"I went to a sex addicts' group," she said. "And when we came out everyone was really horny.
"It's like 'Do we go for a burger afterwards - or back to someone's home?'
"The girls ended up having to go to a female only group."
The single mum-of-one, who lost her hair from stress-related alopecia in 2005, says also revealed that she fears her baldness puts men off from going on dates with her.
She said: "I watched this TV dating show TV recently and a young guy was asked his worst dating fear, and he said 'If I was matched with a woman and she had no hair'.
"The worst thing baldness causes is loneliness. I wondered if I'd been some really evil person in a past life to deserve this.
"Your friends say it doesn't matter, but it does to blokes.
"Sometimes I need to be on my own. Sometimes I really want a cuddle," she continued.
Despite being a successful model and TV presenter in the past, Gail revealed she is so broke that she went looking for work at her local Boots store in London.
"Sometimes I'll offer myself up for work to local estate agents or Boots," she said. "But they don't think I'm serious."
LIKE US ON FACEBOOK | FOLLOW US ON TWITTER