The British parents of a teenager missing in Virginia have appealed for her safe return, saying: "She is so precious to us."
Hannah Graham, an 18-year-old who was born in the UK but has lived in the US state since she was five, has been missing for more than a week from Charlottesville.
Police are looking for a man believed to be the last person seen with the University of Virginia student.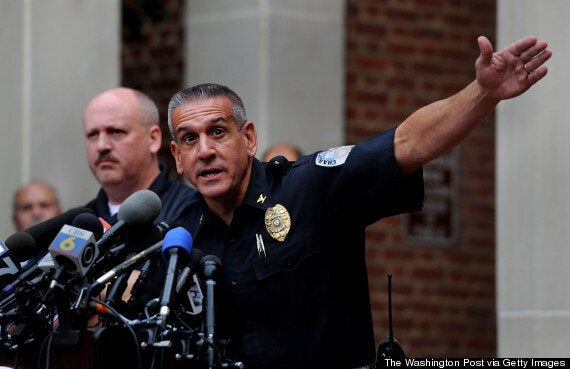 Police chief Timothy Longo said they were seeking a man who was the last person seen with Hannah Graham
John and Sue Graham told reporters at a news conference: "Hannah is our little girl, our only daughter, James's little sister. She is also the oldest granddaughter of her grandparents. She is enormously precious to us."
"All we want to do now is to bring Hannah home safely. Now somebody knows what happened to Hannah. We don't know who that is. Others who may be watching, they may know something about what happened to Hannah.
"This is every parent's worst nightmare. We need to find out what happened to Hannah and make sure it happens to no one else."
Mr Matthew has not been charged in the disappearance of Ms Graham, who was last seen early on September 13 in Charlottesville.
Virginia State Police have issued warrants for Jesse Matthew, who was seen with her before she disappeared, over reckless driving but also went to speak to him about the missing teen, Charlottesville Police Chief Timothy Longo said.
"I believe Jesse Matthew was the last person she was seen with before she vanished off the face of the Earth because it's been a week and we can't find her," Mr Longo said.
"I've made no mistake about it. We want to talk to Jesse Matthew. We want to talk to him. We want to talk to him about his interaction with this sweet, young girl we can't find."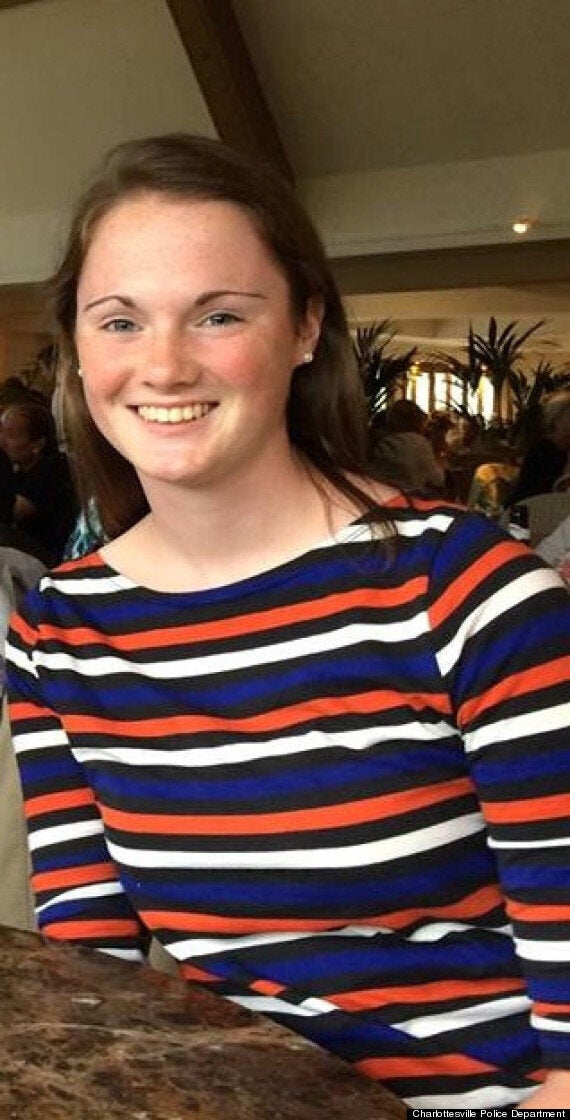 Hannah Graham has been missing since September 13
Mr Longo said Mr Matthew went a police station on Saturday with several family members and asked for a lawyer.
He was provided with one but left, speeding off and endangering other drivers, according to the police chief.
Virginia State Police spokeswoman said late Sunday that police officers were conducing "surveillance" of the vehicle at the time but didn't pursue Matthew.
Police said they have focused on Graham's movements the night of September 12 and into the early morning hours of September 13.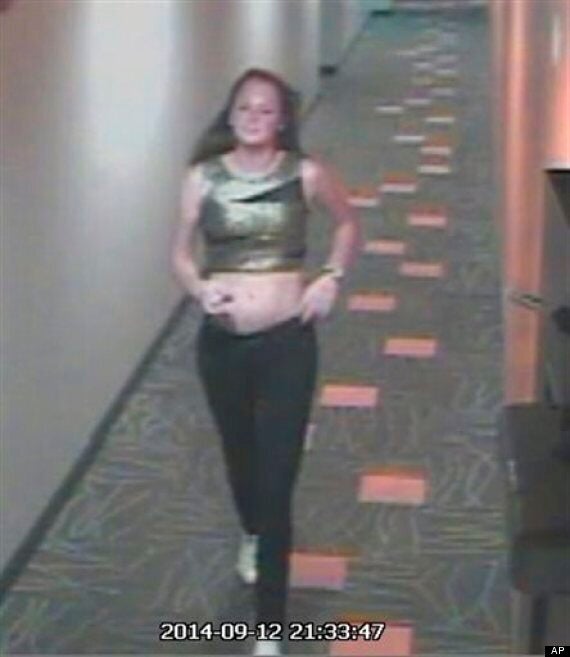 Footage of Hannah Graham taken shortly before she disappeared
Ms Graham, a university student who lives in northern Virginia, met friends at a restaurant for dinner, stopped by two parties and left the second party alone, police have said.
Surveillance videos showed her walking, and at some points running, past a pub and a service station and then onto the Downtown Mall, a seven-block pedestrian strip lined with shops and restaurants.
"Somebody's gotta know where she is and we want to know who that person or persons are," Mr Longo said.
"I don't want to get tunnel vision just because we have a name, just because we saw her with a particular person," he said.
More than 1,000 volunteers participated in a weekend search for her.
Ms Graham's disappearance has sent a ripple of fear through the quiet college town of Charlottesville. Students have said they've begun walking in pairs at night and are paying closer attention to their surroundings.
At least three other young women have disappeared in the area in the last five years, though police have said they do not think Ms Graham's disappearance is linked to that of any of the other missing women.