A backbench Labour MP has given his party's conference a gently surreal twist by mispronouncing his high-profile colleague's name and then imploring people to watch him dance Gangnam Style.
Normally, Keith Vaz's public appearances consist mainly of critically commenting on immigration, policing and security, in his role as chairman of the Home Affairs Select Committee.
But the Manchester conference is a time for the MP to let his less earnest side shine.
He told conference delegates to watch Shadow Business Secretary Chuka Umunna and Shadow Foreign Secretary Douglas Alexander do Gangnam Style, specifically praising "Chuka's dance moves".
This prospect is only made more exciting and intriguing by the fact that Gangnam Style isn't a two-person dance.
The comments prompted one journalist to compare Vaz's dancing to that of Julian Assange in a way that wasn't favourable.
And this, for those needing a reminder, is what Assange dancing looks like.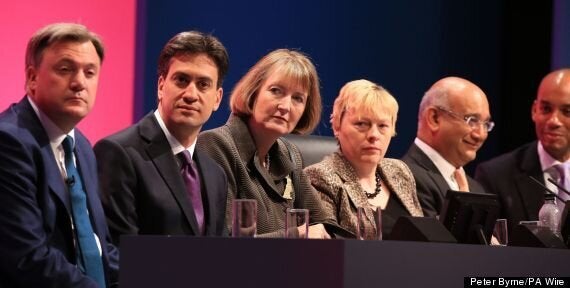 Vaz (second from right) did not express any views on Ed Balls' or Ed Miliband's dancing
Popular in the Community