The Atomic Kitten star and her third husband were surrounded by family and friends - including Katie Price - at the ceremony in Tortworth, which is featured in this week's OK! magazine.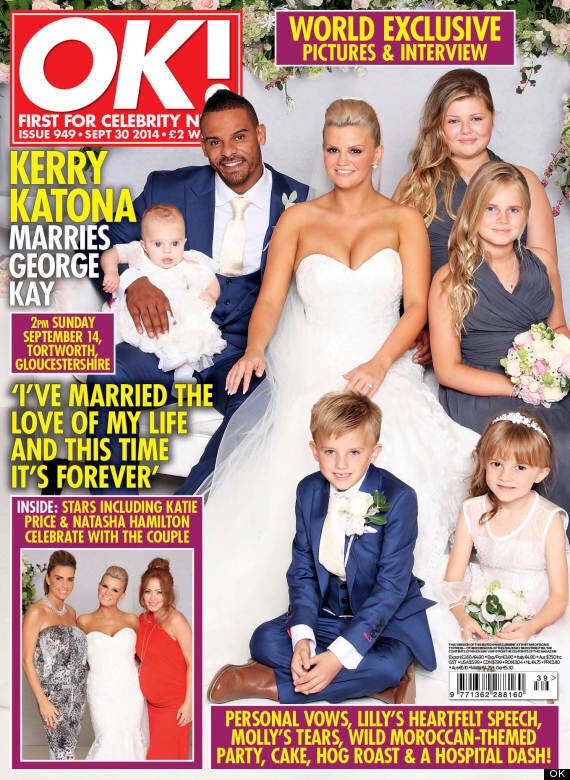 Kerry and George on the cover of this week's OK! magazine
Kerry was walked down the aisle by her six-year-old son, Max, and was also joined by her daughters Molly, 12, Lily-Sue, 11, and Heidi, seven, from her two previous marriages, as well as the couple's four-month-old daughter Dylan-Jorge.
Speaking about her new hubby, Kerry told OK!:"I love him so much I just want to burst."
Despite rumours that alcohol had been banned at the couple's nuptials, Kerry said she intended to pace herself to stop her from getting too drunk.
"I have to take it easy," she said. "Two glasses of champagne and I'm just drunk. I'm going to pace myself so I can last longer."
Kerry also says her third wedding was different from her previous two, and she has met her perfect match in George, saying: "The first time I was an absolute baby. The second time I didn't know if I was coming or going. I was all over the place. I have grown up a lot. I was single for four years. Now I have met my soul mate."
And Kerry was typically honest when asked if she had put a gift list together, saying: "I haven't asked for presents. I have asked for money. Just a fiver in a card will do. I'm bankrupt and I've got five kids to feed."
"@MissKatiePrice great work by a journo again way off mark, no stroppy, no fallout, no dramas me and @misskatieprice are laughing at his work," she tweeted.
Read the full story in this week's OK! Magazine - out now. www.ok.co.uk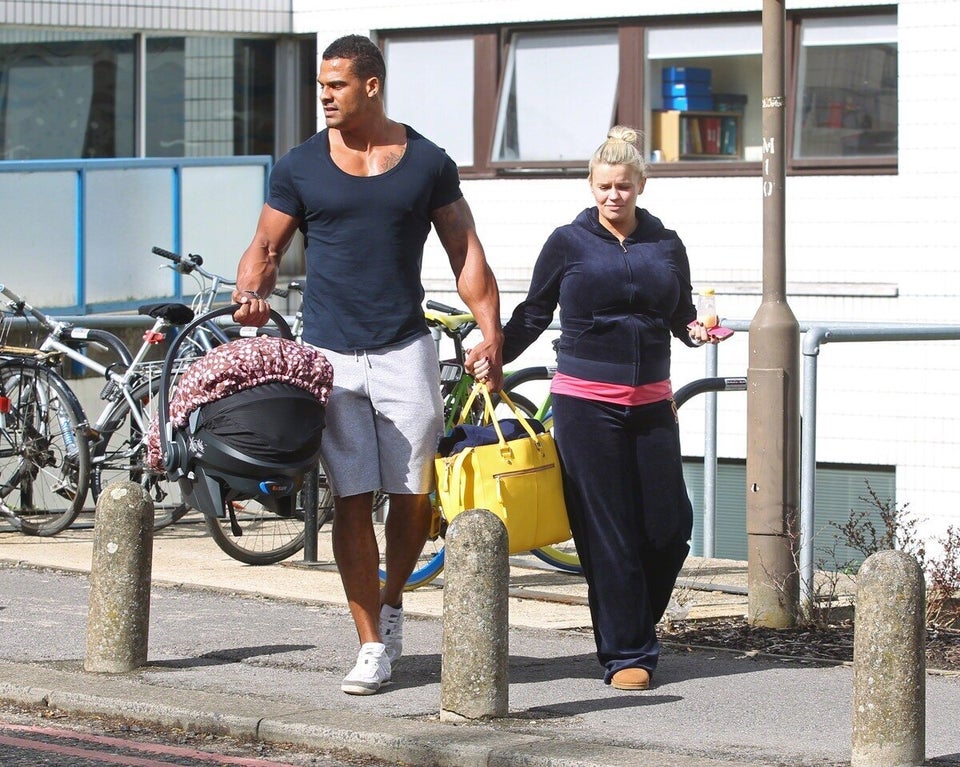 Kerry Katona Leaves Hospital After Having Baby