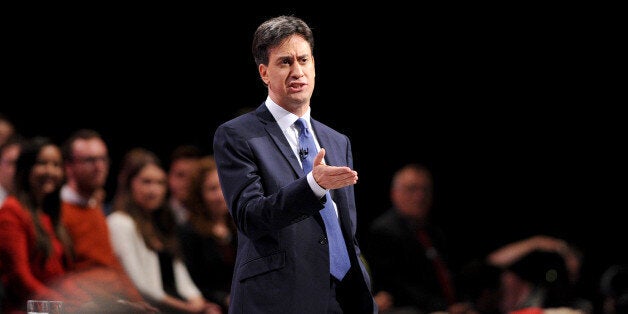 Ed Miliband has indicated he would not support British military action against Isis in Syria unless there was a United Nations security council resolution authorising it.
In the early hours of Tuesday morning, UK time, the United States along with regional Arab allies, launched airstrikes against Isis targets in Syria. Speaking in Washington today, president Obama said he was "going to do what's necessary to take the fight to this terrorist group."
Britain has yet to take part in any military action against the islamic militants that have taken over large swathes of Iraq and Syria.
It has been suggested that David Cameron, who is in New York for a meeting a the UN, may recall parliament on Friday in order to seek its approval for British airstrikes against Isis targets.
Just over a year ago Miliband's decision to vote against Cameron's call for military strikes against president Assad derailed Western military action against the Syrian regime. And Miliband indicated today he would withhold his support for any UK involvement in strikes on Syrian territory unless the UN agreed to it.
Miliband also had to compete with Obama for airtime, as the president delivered a speech from the White House at almost exactly the same moment. And roughly 40-minutes into Miliband's speech in Manchester, Sky News decided to ditch him in order to cover the president in Washington.
Miliband said: "We support the overnight action against Isil [Isis]. What needs to happen now is that UN needs to play its part - a UN Security Council resolution to win the international support to counter that threat of Isil."
And expressing sympathy for British hostage Alan Henning, who is being held by Isis, Miliband said he was "simply an aid worker trying to make life better for victims of conflict". He added that the kidnapping "should tell us all we need to know about Isil and their murderous ways."
Miliband had originally planned to speak about Isis and Syria, lines added in last night as the strikes got underway, toward the end of the lengthy address. However The Huffington Post understands this morning the section was shifted to the beginning.
The short length of the section on the current crisis also exposed the difficulty of reacting to fast moving international events in a long speech without notes or an autocue for backup.
Obama said today that the backing of five Arab states - Jordan, Qatar, Saudi Arabia, Bahrain and the United Arab Emirates - underlined the support he was building for international action to defeat Isis. "The strength of this coalition makes it clear to the world that this is not America's fight alone," he said in a statement on the White House lawn.
"The overall effort will take time, there will be challenges ahead, but we are going to do what's necessary to take the fight to this terrorist group for the security of the country and the region and for the entire world."
Related