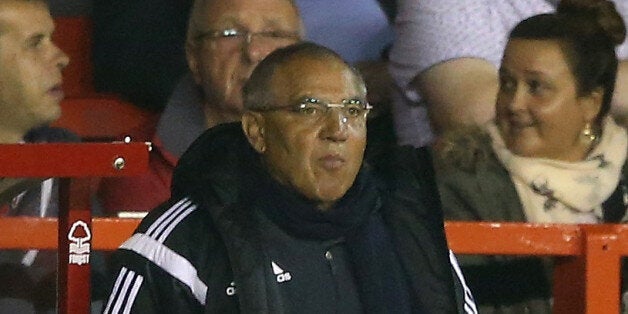 Felix Magath has admitted he suggested Brede Hangeland use cheese to treat a thigh injury during his disastrous tenure as Fulham manager.
Magath, 61, was sacked by Fulham last week after a run of six defeats and one draw left them bottom of the Championship table, having presided over their relegation from the Premier League last season.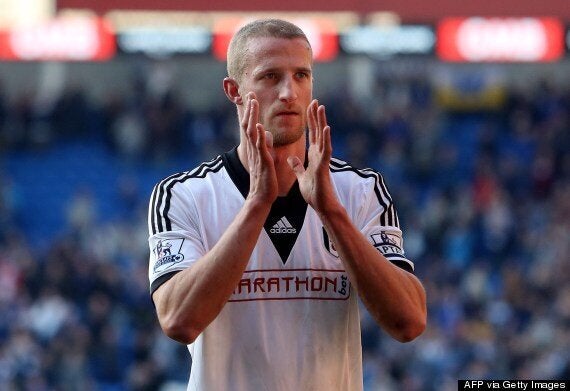 Hangeland has been vocal in his criticism of Magath
"I merely suggested it could be worth trying the old wives' tale of applying quark cheese to the injured area," Magath said on his Facebook page.
"These false-stories from the player Hangeland are rubbish. I would never tell a doctor what to do. But sadly this story has now been taken on and distorted by the media."
Hangeland, the club's captain at the time, was released after seven years with the Whites in the summer and has since joined Crystal Palace.
Magath, hired for his escapologist knack in Germany, was Fulham's third manager during a catastrophic campaign as their 13-year run in the Premier League ended pitifully.
Nicknamed Quälix, a mix of Felix and the German verb quälen (to torture), Magath won three Bundesliga titles with Bayern Munich and Wolfsburg however he has been accused of persisting with an outdated style.
"I'm as convinced as ever that English football has something to learn from German qualities," he said. "Unfortunately they're reluctant to accept things."