It's been a staggering 20 years since six telegenic 20-something 'Friends' first put down their bags in their respective Greenwich Village brownstones and popped round the corner to grab a coffee at Central Perk.
And who was there to greet them and glower as they somehow found a space on their uncannily vacant sofa in the middle of the otherwise crowded shop? Chief barista Gunther, no less.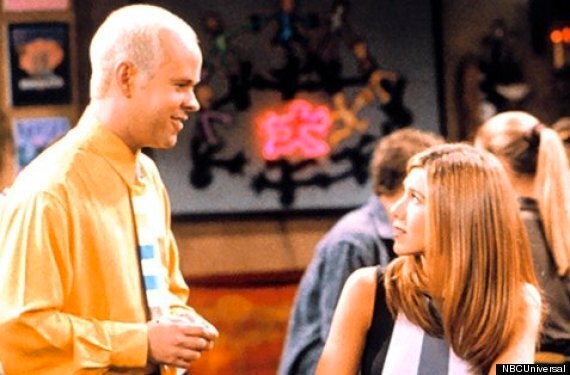 Gunther's love for Rachel was unreciprocated and unprofessed, until the very end of the show
Actor James Michael Tyler got the gig because he was reportedly the only extra who could work the coffee machine proficiently. James chuckles as he remembers shooting his first episode as poker-faced Gunther. "The evening before they asked me to be an extra for the second episode and, for some reason, I bleached my hair. Which would have been fine, except they kept asking me back, so I had to bleach my hair every week for 10 years."
Only one arrow pierced the unreadable edifice that was Gunther, and that was his somewhat unreciprocated love for Rachel Green, aka Jennifer Aniston. "I admire Jennifer for her heart, soul and acting expertise, and we're good friends," says James.
"I was on the subway in New York, and an older lady kept glaring at me," he remembers. "I wasn't sure what was going on, until she leant over, and shouted in my ear, 'You bad, bad man. You should never have told Rachel about Ross.'
"I just apologised, and said I'd never do it again. It just seemed easier that way."
James Michael Tyler had no idea of the success of the show throughout the first season, because he wasn't paying attention, not even spotting the copious re-runs. He got wise only when he returned for the second season.
"I spotted the lunch buffet had improved. As any jobbing actor will tell you, it's all about the catering. That tells you everything you need to know."
Celebrate Friends' 20th anniversary with episodes daily from 5pm on Comedy Central and the FRIENDS 20TH Anniversary Box Sets (The Beginning, The Middle and The End) are out now.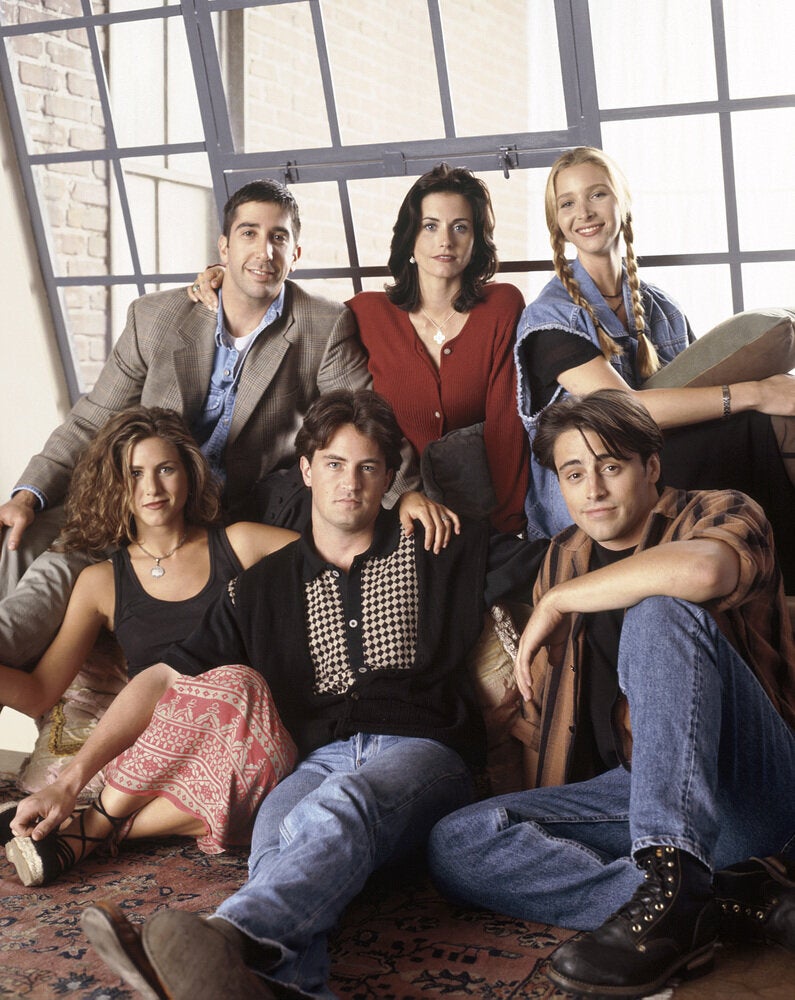 "Friends"
Popular in the Community