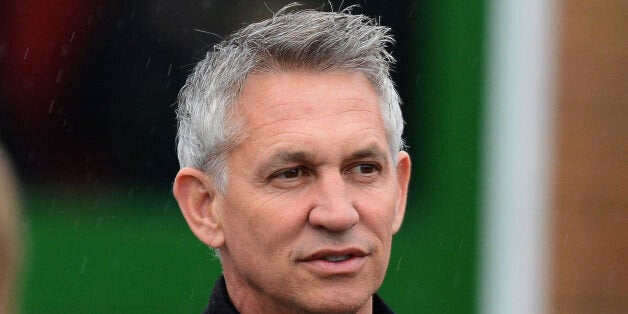 Lineker posted colourful language during Leicester's extraordinary comeback against Manchester United on Sunday - the first time United had lost from a two-goal advantage in almost 30 years.
One of Lineker's tweets read simply "Fucking hell!", and was followed at the final whistle by: "Shat on Man United!"
Lineker followed that denial by posting: "Anyway enough of that! I'm done swearing until Leicester beat Manchester...fucking...City."
When Lineker's language was highlighted in the media on Monday morning, he responded: "Dear papers, if I can't swear when Leicester come from 2 goals down to beat Man Utd 5-3 then I never can. Thanks though for your concern."
However, he became embroiled in a spat with the Telegraph's Ben Rusmby after he wrote the BBC had warned Lineker about his online conduct.
The Telegraph quoted the BBC as saying: "Gary's is a personal twitter account but we regularly remind him of his responsibilities around football based tweets."