A Syrian jet has been shot down by Israel for the first time in nearly 30 years after the plane strayed into its airspace, possibly by accident.
Footage of the destruction of the jet shows the pilot and navigator ejecting before the plane is destroyed. They landed in Syrian territory.
The jet briefly flew into Israeli airspace but had reportedly turned around by the time it was shot down. It is the first time Israel has shot down a manned Syrian plane since 1985.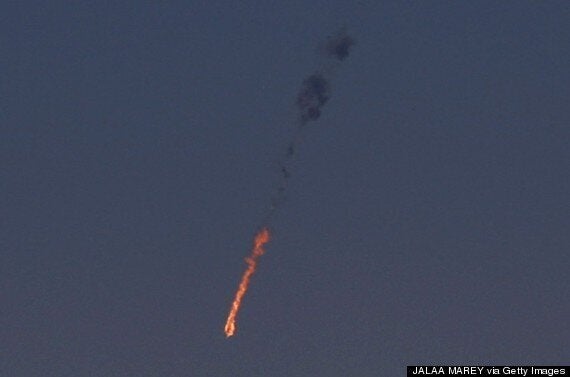 Though Israel saw no threat of immediate attack on its territory, it has a policy of shooting down any potentially threatening aircraft that enters its airspace, Haaretz reported.
The Israeli military said it fired on the jet because it crossed the ceasefire line into the Israeli-occupied area.
"This jet could have reached the centre of the country within a short time. In under a minute, it would have been over Lake Kinneret, and within five minutes, it could have gotten to any place," an Israeli Air Force officer told The Jerusalem Post.
"We don't have any interest in supporting the rebels. This is a border - any aircraft that crosses it will be shot down. Just as an intruder on the surface will be intercepted."
It is the most serious event to take place on the strategic plateau - a tense standoff point between the two countries - since the outbreak of the Syrian civil war in 2011.
The Syrian Observatory for Human Rights, which monitors the violence of the civil war, said the plane had been bombing the village of Jubata al-Khashab, near the Israeli side of the frontier.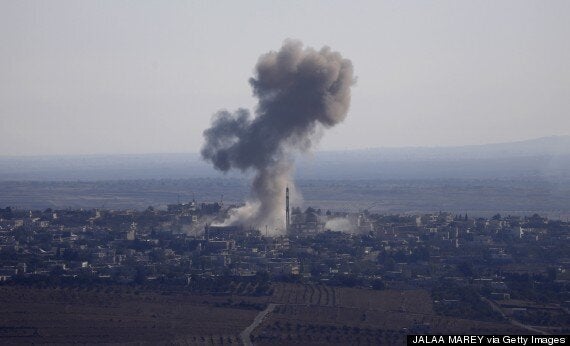 Smoke rises from the Syrian village bombed by the jet, moments before it was shot down
In a statement, Israeli Defence Minister Moshe Yaalon said Israel would attack warplanes that entered its airspace "whether they stemmed from a mistake or were deliberate."
Syrian state TV reported that the downing of the plane was part of "the framework of Israel's support for the terrorist Islamic State and the Nusra Front".
Israel has largely stayed out of the civil war in its northern neighbour, though it has fired into the country in response to shelling on the Golan Heights.
Earlier this month, the IDF fired a missile at a Syrian Army post after a stray mortar landed on its side of the border amid fierce fighting between regime and rebel forces.
Last month, Nusra Front rebels - who are linked to Al Qaeda - took control over a border crossing in the area.
The destruction of the plane was the first time Israel shot down a manned Syrian aircraft since 1985, when Israeli jets shot down two Syrian MiG 23s over Lebanon - though an Israeli Patriot missile shot down an unmanned Syrian drone on August 31.
Related