Europe's Ryder Cup captain Paul McGinley has confirmed Sir Alex Ferguson will give the players a team talk this evening.
Former Manchester United manager Ferguson, 72, remains a keen golfer and was expected to be in attendance at Gleneagles this week, although he could return to Manchester for United's home fixture with West Ham on Saturday afternoon.
José María Olazábal, McGiley's predecessor, invited Bayern Munich coach Pep Guardiola to issue a rallying cry ahead of the unforgettable victory in Medinah two years ago. The Spaniard was in the United States on a year-long sabbatical following his glittering four-year stint as Barcelona manager.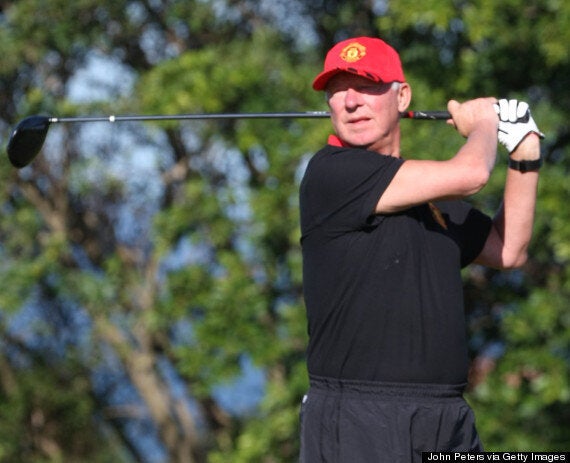 Ferguson enjoys a round on pre-season in Durban, 2012
McGinley said: "When I became captain I asked if he would do it. He said he would, but asked that we keep it quiet. But then him walking around with [Europe's director of communications] Gordon Simpson is not keeping it quiet! The players don't know yet, though, and we want to keep it a surprise.
"Although I am not a Manchester United fan I always loved the way his teams played. The more I met him the more it seemed a natural fit.
"We have met a number of times over the last few months for lunch. He has asked me a lot of questions, he is a big fan of golf, but not everyone who will be in the room is a Manchester United fan so it should be interesting."
In 1993, Ferguson discovered United had won their first championship in 26 years on Mottram Hall golf course in Cheshire.
Sam Torrance, Europe's captain in 2002, revealed Ferguson gave him the "best advice" ahead of that year's triumph at The Belfry and Ferguson previously advised Andy Murray after watching his gruelling Wimbledon quarter-final victory over Fernando Verdasco in the Royal Box last year.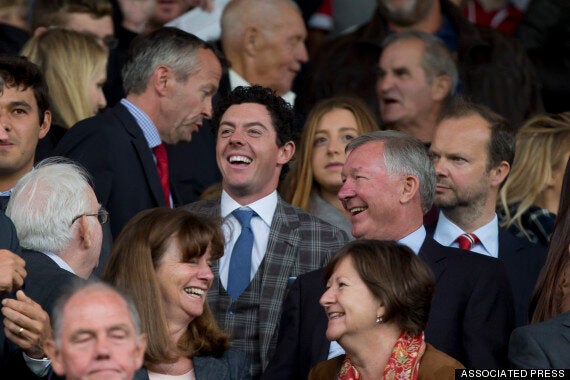 McIlroy and Ferguson at Old Trafford last month
"He was giving me some advice on how to handle certain pressures," Murray said. "We spoke about a lot of things - about his retirement, about football and then at the end I spoke to him, not so much about the match, but about everything that goes with it.
"Getting that sort of advice from someone like him is gold dust so I'm not going to be sharing too much of it."
Rory McIlroy, the world No.1 and a United supporter, was pictured with Ferguson during the Reds' opening day defeat to Swansea last month.
Related