A sweet little coffee shop has fallen foul of a rather unfortunate font and word combination.
The sign for the Tuck-Inn Coffee Shop in Doncaster, South Yorkshire has caused a rash of double-takes for obvious reasons, with some shoppers saying they feel the signage is "inappropriate".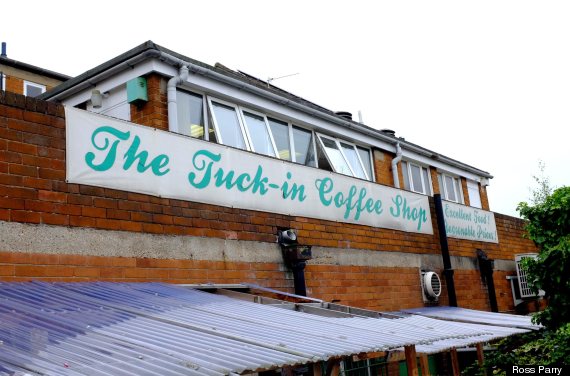 The Tuck-Inn Coffee Shop in Doncaster, South Yorkshire
Betty Lomas, 75, said: "It looks a lot like a swear-word to me and I wouldn't be surprised if they'd planned it on purpose to attract some attention.
"It's highly inappropriate, especially as there's children about."
SEE ALSO: An Almighty Cock-Up For The Wig & Penis (PICTURE)
But Darren Bent, 23, of Thorne, near Doncaster, saw the funny side, saying: "I had to double-take when I saw it because it does look like the Fuck-Inn Coffee Shop.
"I think it's hilarious, though. It brightened up my day when I saw it."
Louise Cooper, 38, of Doncaster, said: "You've got to see the funny side of things like that.
"I'm sure it was an honest mistake, but it definitely looks naughty and I was very shocked until I re-read it and worked it out.
"It's very amusing."
The owner of the cafe did not find it funny however, and has refused to comment on the matter.