A recent spate of "sexy" mugshots shows no signs of abating, as this latest image reveals.
This is Angela Coates, a Florida-born glamour model who was arrested on suspicion of disorderly conduct last month in Dekalb County, Georgia.
The 22-year-old's mugshot has seen a rash of suitors offering to pay her $360 bail, Uproxx reports.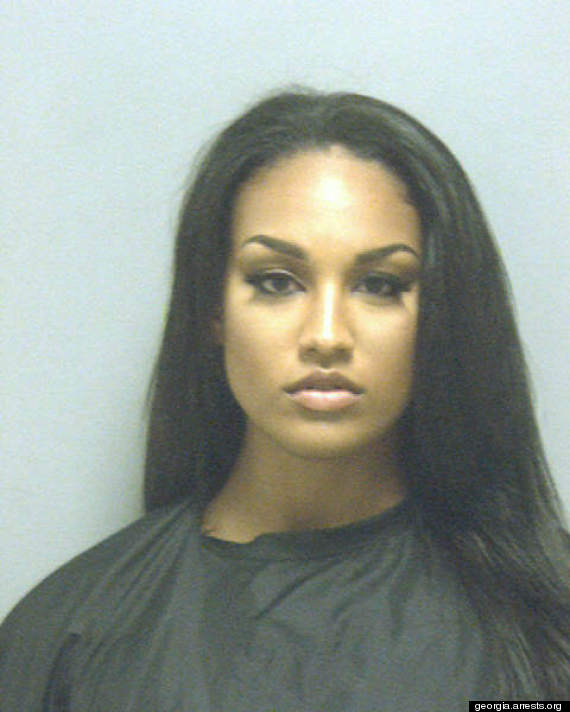 Angela Coates was arrested on suspicion of disorderly conduct
But Coates, a former Jet Magazine 'Beauty of the Week', later revealed on Twitter she had been released the same night and insisted she had be wrongfully arrested.
Well it's not I was wrongfully arrested last month by an officer who abused his authority. Good night.

— Angela (@Angela__Marii) September 24, 2014
'Tis is true...new #prisonbae was a former JET Beauty of the Week. #JETBeauty http://t.co/k3oCoBXCHQ

— JET magazine (@GetJETmag) September 17, 2014
LMAO RT @TheJ_Miles: Found her -------> @Angela__Marii pic.twitter.com/P8PNomi8iW"

— Kenar (@Deion_Slanders) 17. September 2014
Miss Angela Coates... Whatever ya crime is... I will pay YA bail for a beat... #TooNiceToBeInAJumpSuit pic.twitter.com/vhIM61rVfR

— RastaKidJae12 (@ThaKidJae12) 23. September 2014
Never had an issue giving these bitches my ass to kiss pic.twitter.com/CKYGk7Bet3

— Angela (@Angela__Marii) 30. Juni 2014
FREE MY WIFE ANGELA COATES!!!!!!! DAMMMMMNNNNNN!!!! I PAYING YOUR BAIL BABY!!!! #Bailoutseason… http://t.co/Ag9M8NEd4R

— Luciano Flexin_1989 (@RayLuciano22) 23. September 2014
If you're not committed to setting Angela Coates free, you're either a loser or your gf is looking at all of your tweets.

— Living $ingle (@JustChill561) September 19, 2014
How much is the bail!?!?!? Angela Coates we will #PayItForward pic.twitter.com/l1Ma18OiLB

— Wolf Reynolds 2.0 (@Geechie_Ferelli) 23. September 2014
Coates' dubious notoriety comes following the furore over Canadian-born Stéphanie Beaudoin, who is alleged to have committed 42 break-ins over the course of the summer - and in the process secured herself an alias as the "hottest alleged thief on the planet."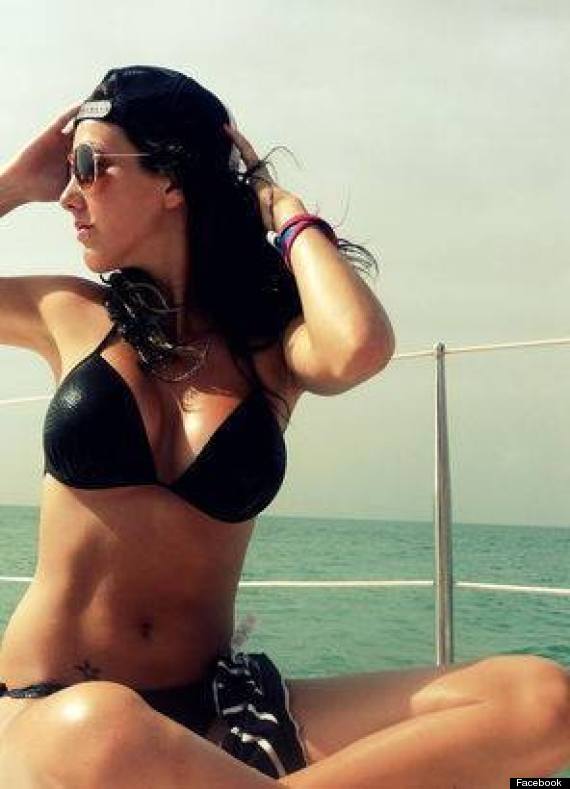 Stéphanie Beaudoin was dubbed the 'hottest alleged thief on the planet'
The 21-year-old is now facing a total of 114 charges related to the alleged crimes after six additional counts of breaking and entering and receiving stolen goods were filed against her when she appeared in a Quebec courthouse last week.
Some of the counts against her are gun charges, the Sûreté du Québec told HuffPost.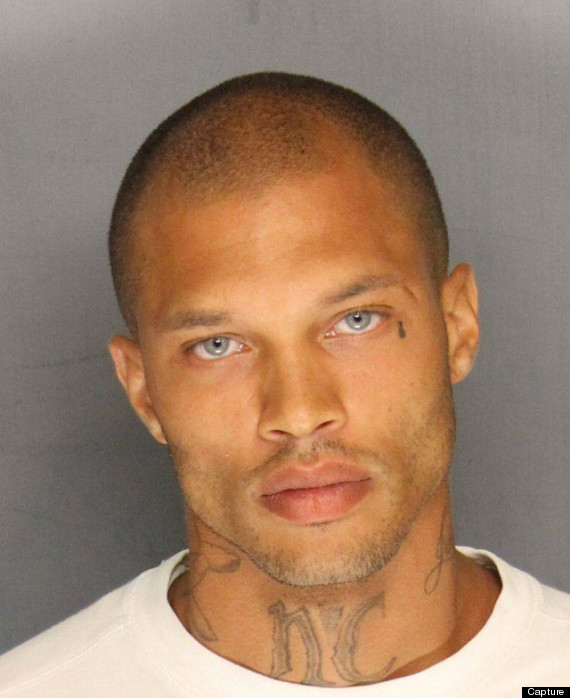 Convicted felon Jeremy Meeks caused a stir when this mug shot surfaced online
And earlier this year convicted felon Jeremy Meeks saw his mug shot go viral.
Before that Florida woman Meagan Simmons became an online sensation when her mug shot went public following her arrest for reckless driving.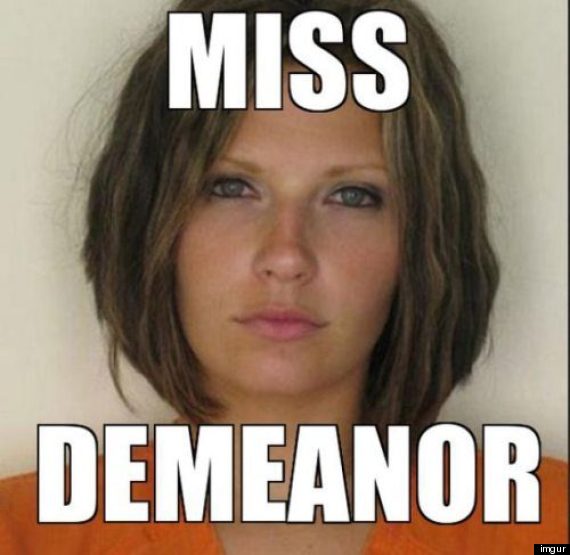 Meagan Simmons' mug shot inspired a series of memes like this one