Urban dogs might not have acres of green fields to bound around in - but as this video proves, there's still plenty of enjoyment to be found in a city centre.
"I was on the way to work at Central Saint Martins College and I came across this dog 'dancing' in the water fountains outside," writes Martha Bellingham, who shot the video. "It is amazing how animals have the ability to teach humans to enjoy the simple pleasures in life."
It is, indeed. As is also proved by these 28 dogs who are winning at life...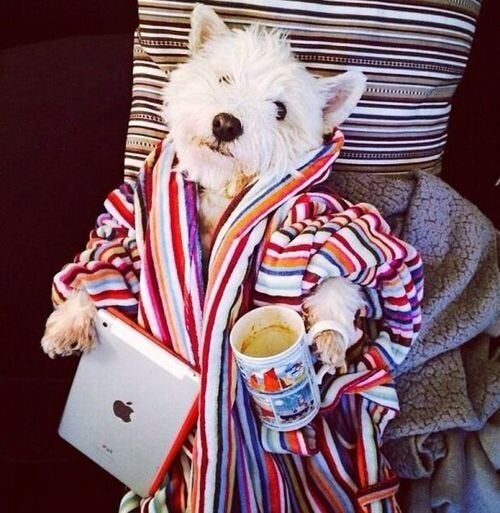 28 Dogs Who Are Winning At Life