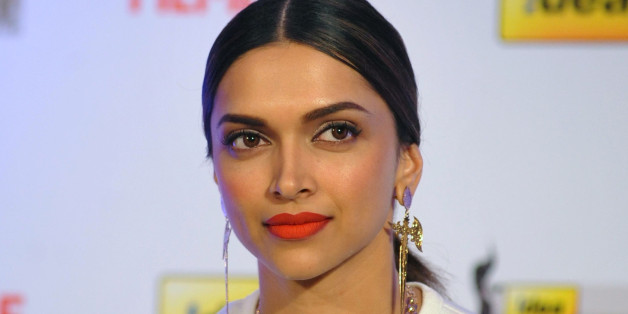 STRDEL via Getty Images
Last week Times of India posted a seriously sexist tweet about Bollywood star Deepika Padukone. Now, as if to add insult to injury, the paper has called the actress a "hypocrite" for saying their behaviour was unacceptable.
The newspaper originally tweeted a picture of Padukone's breasts, which the actress screen-grabbed and tweeted, writing: "Supposedly India's LEADING newspaper and this is NEWS?"
Supposedly India's 'LEADING' newspaper and this is 'NEWS'!!?? pic.twitter.com/D3wiVVXuyM

— Deepika Padukone (@deepikapadukone) September 14, 2014
She then added:
YES!I am a Woman.I have breasts AND a cleavage! You got a problem!!??

— Deepika Padukone (@deepikapadukone) September 14, 2014
Despite the #IstandWithDeepikaPadukone hashtag trending, the newspaper did not apologise for their tweet at the time, and a week later, it seems they still aren't remorseful.
Times of India have now published a response to the criticism they received on their website, titled "Dear Deepika, our point of view..."
The article reads: "Deepika, we accept your reel vs real argument, but what about all the times, and there have been many, when you have flaunted your body off screen — while dancing on stage, posing for magazine covers, or doing photo ops at movie promotional functions? What 'role' do you play there? So why the hypocrisy?"
The article then reflects on a Facebook post Padukone wrote after the initial Twitter exchange, in which she says: "Yes we marvel, envy and drool over a male actors 8pack abs in a film, but do we zoom in on the mans 'crotch' when he makes a public appearance and make that 'cheap headlines'??!!"
In response, Times of India write: "Deepika, just for the record, we do not zoom into a woman's vagina or show her nipples. As a newspaper, we take every care to ensure that we pixelate them if they show up in a picture, but your cleavage is as sexy as Shah Rukh Khan's '8-pack' abs."
And, just when we thought the paper couldn't say anything more offensive, they decide to point out that Padukone "began her career as a 'calendar girl' for a liquor brand", as if that justifies their tweet.
We're not convinced by Times of India's reasoning - not only have they objectified a woman's body, but they've then tried to shame that women for standing up for herself, too.
SEEE ALSO:

The Objectification of Women - It Goes Much Further Than Sexy Pictures