Ukip politicians have reacted with fury to the hint of a potential recall of parliament on Friday, with several even suggesting that David Cameron will use Britain's involvement in airstrikes against Islamic State as a way to distract from their Doncaster conference.
The UK now looks more likely than ever to join the strikes, though it is likely that British help will focus on Iraq rather than Syrian targets which were hit yesterday by a coalition of the US and five Arab partner nations. Later, Cameron will meet Iraq's new premier in New York and will ask parliament to join the bombing campaign if he receives an official request from that country.
The party is believed to be considering moving leader Nigel Farage's keynote speech to 11am on Friday to avoid a clash with the potential parliamentary debate.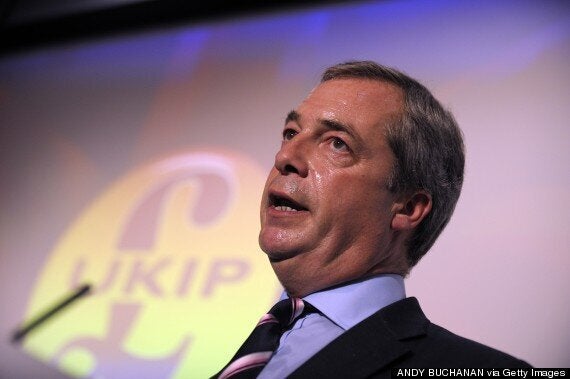 Ukip's conference is set to begin tomorrow until Friday
Patrick O'Flynn, the party's head of communications, mocked the timing of Cameron's rumoured recall of parliament, which is more reasonably thought to be timed with the prime minister's arrival home from the United Nations in New York.
David Sea-Borne, the party's 2015 candidate for Featherstone, said Cameron was "scared" of what leader Nigel Farage might say on Friday at the Ukip conference.
And other supporters tweeted their suspicions:
One Tory MP had already hinted to the New Statesman that the timing would be convenient, though not deliberate. "It would blow the Ukip conference out of the water," the unnamed Conservative told the magazine.
One Ukip source said that he thought Farage would be likely to draw in the viewers over any debate in the House of Commons, no matter the subject. "It's a no brainer really, I don't see that it'll distract too much," he said.
Iraq has not yet formally asked Britain to join the US and France in air strikes on IS forces which have seized control of large swathes of northern Iraq, though the UK responded swiftly to Baghdad's plea for heavy machine guns and ammunition earlier this month. Downing Street aides also indicated that Cameron was ready to consider further requests from new Iraqi premier Haider Abadi when they meet for the first time at the UN building.
Speaking to US TV channel NBC, the PM said IS posed a direct threat to Britain and the West. "So this is a fight you cannot opt out of. These people want to kill us. They've got us in their sights and we have to put together this coalition ... to make sure that we ultimately destroy this evil organisation."
A request from the Baghdad government would provide legal underpinning for UK strikes in Iraq - something which is not so clear cut in the case of attacks on IS strongholds in Syria, where the UK has made clear it will not co-operate with the regime of president Bashar Assad.
Any offer of military help to Iraq could lead to a recall of Parliament on Friday to seek MPs' approval, with Cameron hopeful of avoiding the defeat he suffered last year over plans to target the Assad regime.
Labour leader Ed Miliband, whose party's lack of support led to the losing vote last year, indicated on Tuesday he would not support British military action against Isis in Syria unless there was a United Nations security council resolution authorising it. But he appeared to soften his stance in broadcast interviews on Wednesday, saying his party was "open to the possibility" of UK forces joining air strikes in Iraq but would not commit in advance of seeing detailed proposals.