With the two festival giants of Venice and Toronto closing last week, film fans across the world have been treated to a sneak peak of the indie gems and Hollywood heavyweights that will dominate the movie landscape over the coming months. From five star 'Foxcatcher' to future charades favourite 'A Pigeon Sat On A Branch' Reflecting On Existence we can look forward to spending an awful lot of time in cinemas this winter cramming them all in.
These star-studded festivals also sound the starter's pistol for awards-season, as acting's elite begin the long campaign for gold with all the solemnity of a Presidential candidate. Critics have witnessed a series of towering performances already from an eclectic bunch of names – with the Best Actor race looking particularly congested, with three familiar Brits flying the flag out front, with a catalogue of spellbinding performances.
From seasoned veterans Timothy Spall and J.K Simmons to young bucks like Jack O'Connell, powerhouse performances are coming thick and fast. A year of sensational showcases may see otherwise impeccable displays like those from James McAvoy ('The Disappearance of Eleanor Rigby'), David Oyelowo ('Selma'), and Chadwick Boseman (as The Godfather of Soul James Brown) miss out on awards recognition, while we haven't even had a glimpse of Joaquin Phoenix's eagerly-awaited interpretation of 'Inherent Vice' yet. It's certainly all to play for, and we can expect to see a new name on the Best Actor Oscar come February.
Movies4Men – the action-packed home of leading men - casts its eye over the prime contenders to take home the big prizes in the coming months, and reveals who ought to be dusting off their tuxes in preparation for the glory to come...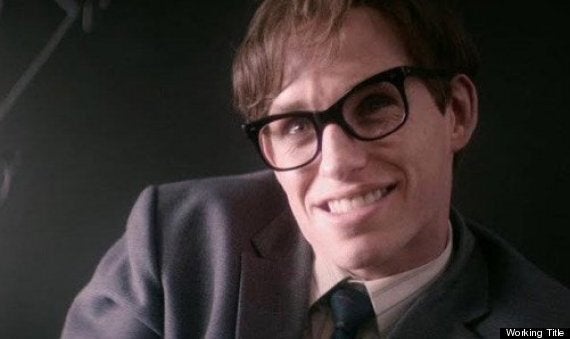 True-life tale? Tick. Dramatic physical transformation? Check. Inspiring mind over matter message? Yes indeedy. You don't need a doctorate in Astrophysics to see that the role of Professor Stephen Hawking in the upcoming 'The Theory of Everything' has award-season glory written all over it Yet Redmayne's mesmeric performance will win over even the most cynical – stretching himself as an actor well beyond anything we've seen him do before, this is the film that marks his evolution. Expect a surefire Oscar nomination, and possible BAFTA success.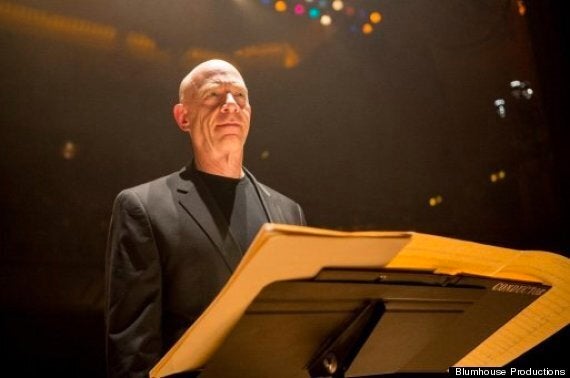 Possibly strategically positioned in the best supporting actor category, where he would be grappling for the prize with the two Foxcatcher boys Mark Ruffalo and Channing Tatum, Simmons is nonetheless the best thing about the hotly-hyped independent 'Whiplash'. Casting aside his jovial good-guy image, J.K revels in the role of an obsessive, hard-line jazz instructor – a man whose violent pursuit of perfection pushes a young drumming prodigy to the very edge. Whipping up a storm at Sundance and Toronto, Simmons' electric performance hits all the right notes.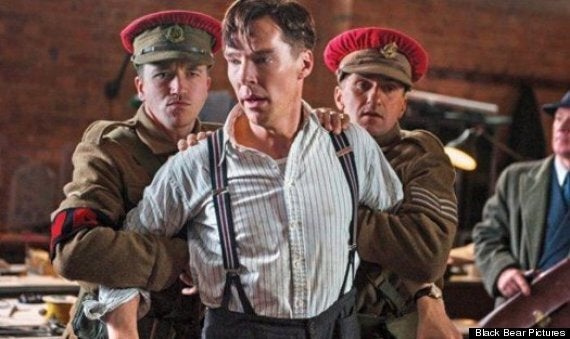 Cumbermania is in full-force, and the man himself will be riding the crest of the wave all the way to the Dolby Theatre next February. In a similar vein to Redmayne's 'The Theory of Everything' performance, the role of Alan Turing seems to tick all the boxes so beloved by the Academy, and can expect to receive some real love from voters and cinema-goers alike. Cumberbatch is perfectly measured as the compulsive mathematician with the weight of a nation on his shoulders, harbouring his own secrets whilst desperately trying to crack those of the enemy. Taking home the People's Choice Award from Toronto, 'The Imitation Game' is a crowd-pleaser powered by an actor at the very top of his game offering an accurate imitation of his own.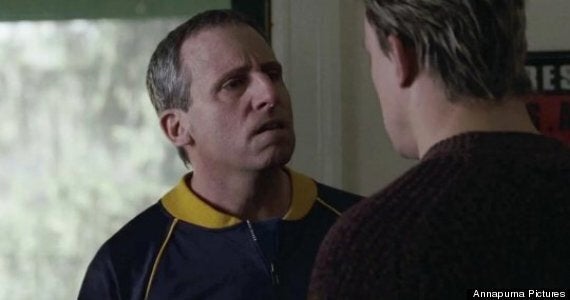 Take a look at the image above. Grey-skinned and beaky, stripped of the sparkle behind his eyes, this is not the Steve Carrell we have all come to know and love. Dropping his persona so wholly that his on wife reportedly didn't recognize him, Carrell's supreme portrayal of the lizard-like John Du Pont in 'Foxcatcher', the wealthy patriot backing his country's Olympic wrestlers, has transformed his on-screen image forever and given him a fighting chance of snatching acting's top prize. From manager of 'The Office' to master of the Oscars in a mere matter of months. Eat your heart out Ricky Gervais…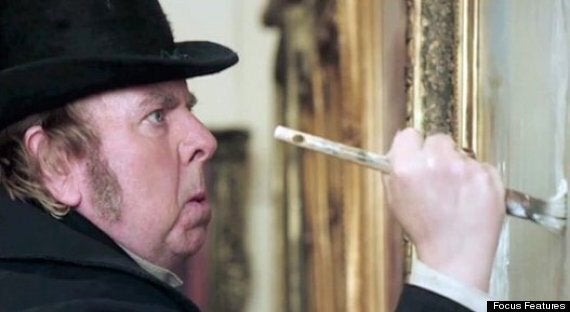 British actors always know to rent out a tux on Oscar night, such is our regular dominance on the night. While Cumberbatch and Redmayne can already look forward to a place in Ellen DeGeneres' next superstar selfie, they may well find themselves joined by the hugely respected Timothy Spall. He wowed the notoriously cool Cannes jury earlier in the year with his depiction of eccentric artist J.M.W Turner – swanning off with the Best Actor award – and with director Mike Leigh's films consistently recognised by the Academy (he has 7 nominations alone), a nod for his star would be no surprise.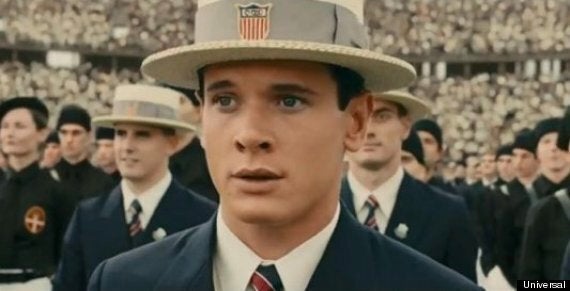 A surprise entry in the Oscar-race, O'Connell will be familiar to eagle-eyed TV fans as Cook in Skins, but has quickly established a burgeoning reputation as an actor to look out for on the big screen. As Louis Zamperini, Olympic runner turned Prisoner of War, O'Connell demonstrates a wiry fire reminiscent of Tom Hardy. If it can side-step the schmaltz, Unbroken could be one of the films of the year and a life-changing showcase for the young Brit. From 'Holby City' cameo to Angelina Jolie muse in seven short years – his rise has been nothing short of phenomenal. Could it be capped off with a debut Oscar nomination?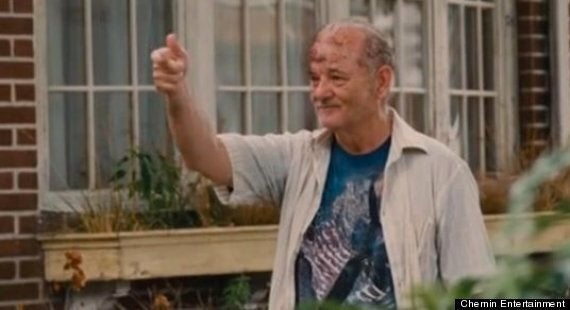 The toast of the town in Toronto, the irascible Bill Murray was celebrated with his very own day. Amidst the facemasks and 'Ghostbusters' quoting, his latest film 'St. Vincent' premiered that night and instantly garnered considerable award-season buzz. It's vintage Murray, as he rolls through his agreeably grouchy routine of eyeball-rolling knowing putdowns with practised ease. Yet there is a breadth to his performance too, as he proves himself capable of playing our heartstrings with a few turns of that old hangdog face. A bittersweet, heart-warmer of a comedy that should be right in the mix for the big awards. You'd struggle to find a more popular winner than its star.
Movies4Men can be found on Freeview Channel 48 / FreeSat 304 / Sky 325.
Related