When Allison noticed that her four-year-old Labrador had begun to act very strangely, she was slightly baffled as to what was wrong.
Missy, who was usually incredibly bouncy and energetic had become very depressed all of a sudden - and had also started to regularly paw and nuzzle at her owner's left breast.
Unbeknown to Allison, she'd developed breast cancer - and Missy knew about it.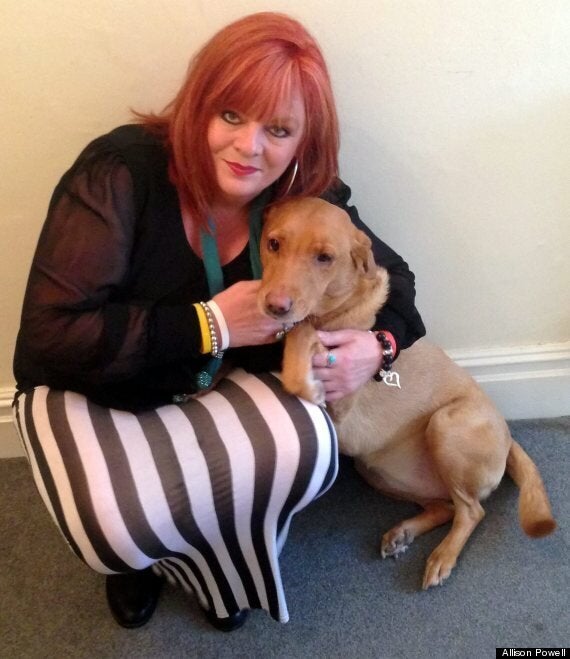 After months of pestering from her persistent pooch, the mum-of-one decided to go for a check up, where doctors found a small lump which they diagnosed as early stage breast cancer.
Caught early, Allison underwent a double mastectomy and the cancer was removed.
She revealed: "I've been truly lucky that my cancer was caught so early. If Missy hadn't alerted me to it, I might not be here today.
"It was so strange how her behaviour just changed one day. She became really depressed and would spend hours on end staring blankly out of the window.
"Then she kept nuzzling me and pawing at my breast. I just thought she was trying to get attention. I'd never even checked myself for breast cancer before because there's no history of it in my family."
"After months of Missy nudging me, it finally clicked what she was trying to tell me. I couldn't believe it when I found out she was right. She saved my life," she added.
As soon as Missy had begun acting strangely, Allison took her to the vets. Their verdict? Nothing was wrong with her. After several months, the penny dropped and Allison realised that Missy was actually trying to tell her something.
She said: "I finally put two and two together and checked my breasts for lumps. When I found a small lump in my left breast it all made sense, that's where Missy had been nuzzling."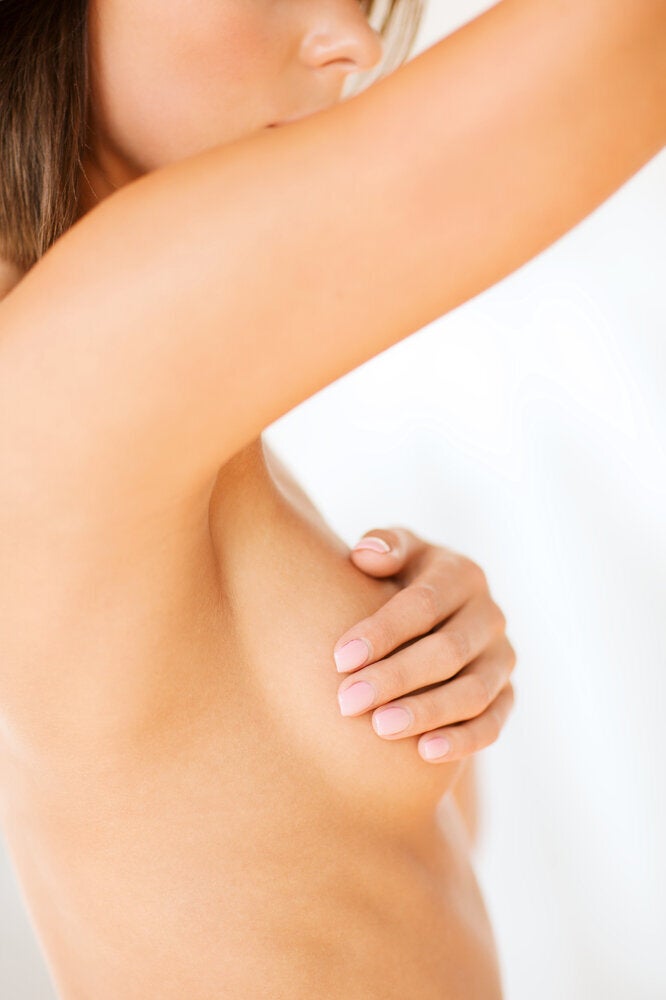 11 Little Known Breast Cancer Facts
"Luckily, I'd caught it in the early stages but doctors did find another small tumour," she added.
"Missy alerted me to it just in time and I had a double mastectomy. I was in hospital for ten days and when I came home she was back to her normal self.
"Her tail was whizzing round like a helicopter and she wasn't depressed anymore. Now every morning she comes and sniffs me head to toe."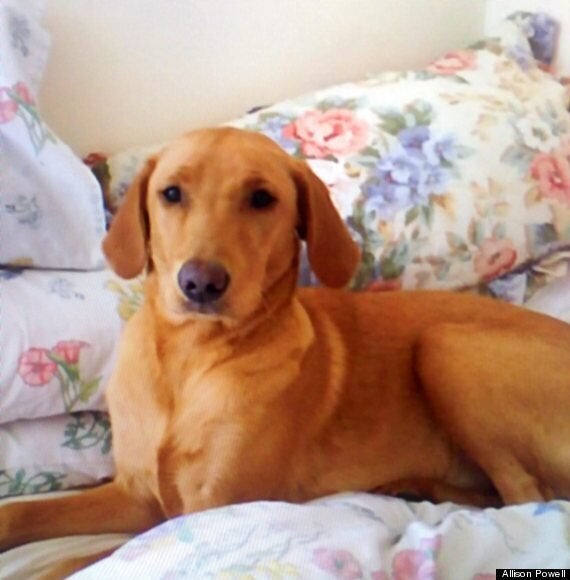 Staff at Queen Alexandra Hospital in Portsmouth where Allison was treated have been amazed by her four-legged friend, and have told her Missy saved her life.
Allison added: "Even the receptionist at the breast clinic has photos of Missy, she's famous.
"Because what I had was such an invasive cancer, if it had been undetected any longer I would have stood less chance of surviving.
"I'm on the mend and rewarding my little girl with lots of love and cuddles. My dogs are my life and I owe my life to them."