When you're a pioneering Arab female pilot undertaking one of the most dangerous and high-profile missions in decades, you might expect a decent amount of respect. But not from Fox News.
Presenters on the US channel's show The Five on Fox News joked that United Arab Emirates' Major Mariam Al Mansouri, 35, who led Monday night's air attack on Islamic State (IS) fundamentalists, couldn't "park" her airplane and said her involvement could constitute "boobs on the ground".
Dubbed "Lady Liberty" by the American press, her involvement in bombing a country where women's rights are restricted has been welcomed by equality campaigners.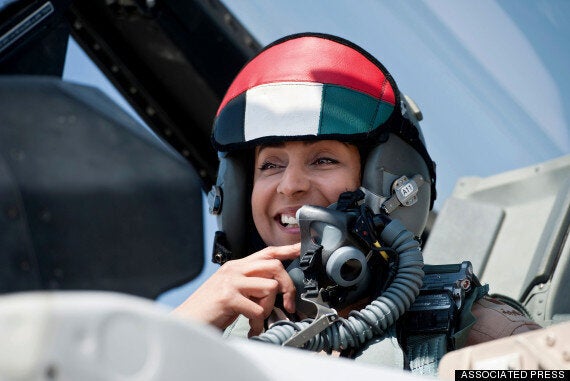 Maj. Mariam al-Mansouri, the first Emirati female fighter jet pilot prepare to take off
Presenter Kimberly Guilfoyle was praising Al Mansouri, and calling it a great step forward for equality. "Hey, Isis, you were bombed by a woman," she said. "I hope that hurt extra bad because in some Arab countries women can't even drive.
"Major Mariam al-Mansouri is who did this. Remarkable, very excited. I wish it was an American pilot. I'll take a woman doing this any day to them."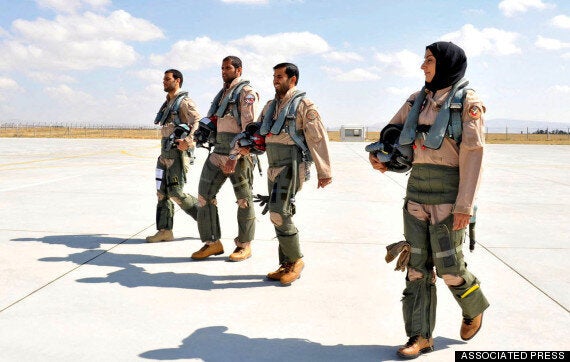 Maj. Mariam al-Mansouri, the first Emirati female fighter jet pilot, right, walks with other pilots at an undisclosed location in United Arab Emirates
But co-hosts Greg Gutfeld and Eric Bolling thought this was the moment for sexist jokes. "The problem is after she bombed it she couldn't park it," Gutfiled said. Bolling retorted: "Would that be considered boobs on the ground or no?"
Guilfoyle, clearly embarrassed, said: "Oh my gosh, why did they ruin my thing?"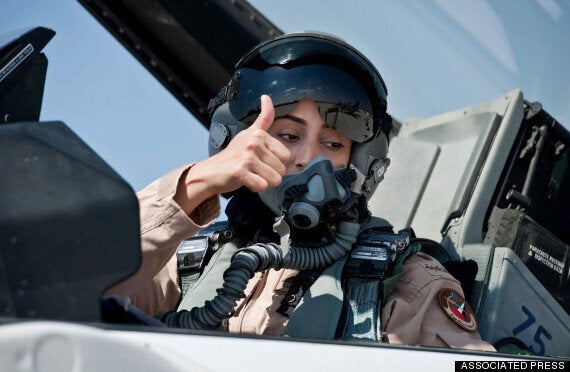 Mariam al-Mansouri, the first Emirati female fighter jet pilot gives the thumbs up as she sits in the cockpit of an aircraft
Al-Mansouri was one of the first women to join the country's air force after its ban on women was scrapped. "It was my aspiration. Ever since I finished high school, I wanted to learn flying because it was something that I liked in the first place," she told The National in an interview earlier this year.
"A woman's passion about something will lead her to achieving what she aspires and that's why she should pursue her interests."
The Emirati embassy in Washington said on its official Twitter feed that Ambassador Yousef al-Otaiba confirmed the F-16 pilot's role.
Rumors had swirled on social media that Maj. Mariam al-Mansouri was involved in the strikes, but Emirati officials had not previously confirmed that was the case.
A similar stir was caused when, in July 2008, Chantelle Taylor became the first British female soldier to kill an enemy insurgent in battle while helping tackle the Taliban.