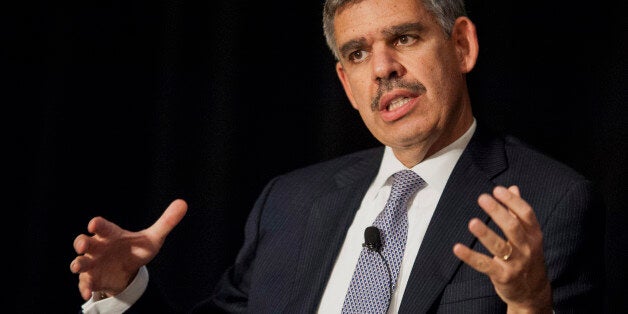 When Mohamed El-Erian resigned as CEO of investment fund Pimco earlier this year, many thought it may have been down to internal politics.
But it turns out that his reasons for stepping down ere due to more personal - and certainly more pressing - issues. Namely: missing his 10-year-old daughter's first school football match. And her first day of school. And her parent-teacher evening.
In fact, the 56-year-old, missed a whole host of important moments due to prior work commitments.
And it wasn't until his daughter, who is clearly wise beyond her years, confronted him with a long list of things he had missed out on, that he realised it was time to reassess his work-life imbalance.
Writing for Worth magazine, the Mohamed (who is now chief economic adviser at the insurer Allianz), explained that his work-life balance was "out of whack" and risked damaging his relationship with his daughter.
"The list contained 22 items, from her first day at school and first soccer match of the season to a parent-teacher meeting at a Halloween parade. And the school year wasn't over."
He added: "I felt awful and got defensive: I had a good excuse for each missed event! Travel, important meetings, an urgent phone call, sudden to-dos… But it dawned on me that I was missing an infinitely more important point.
"As much as I could rationalise it – as I had rationalised it – my work-life balance had gotten way out of whack, and the imbalance was hurting my very special relationship with my daughter. I was not making nearly enough time for her."
"I now alternate with my wife in waking up our daughter every morning, preparing her breakfast and driving her to school. I'm also around much more often to pick her up after school and take her to activities. She and I are doing a lot of wonderful talking and sharing. We've even planned a holiday together, just the two of us."
Related