It's a well-known fact that 'Strictly Come Dancing' has led to more than a few celebrity break-ups, however, one of this year's participants is insistent that it won't happen to him.
Gregg Wallace has revealed that his girlfriend Anne-Marie was worried when he signed up for the show.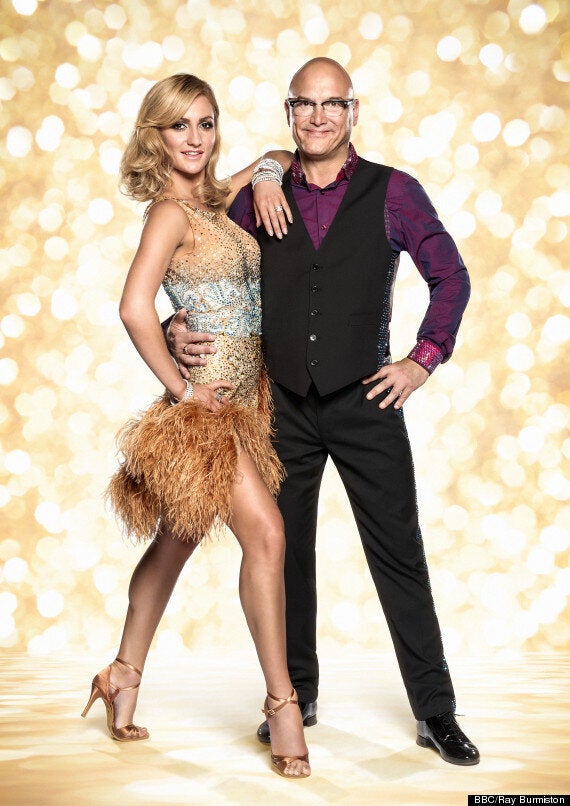 "When I told her I was doing 'Strictly', she told me, 'Gregg, I love you, I trust you but I can't promise I won't be jealous. You will be dancing with a young, attractive woman'.
"She told me I'd feel the same and she is right. I'd be jealous if she danced with Thom Evans."
So far, the 'Strictly' relationship curse has claimed a number of victims, including Susanna Reid, Joe Calzaghe and Rachel Riley.
Despite the fact Gregg has been spending hours in rehearsals with his partner Aliona, his girlfriend is yet to meet the pro dancer.
"It's not because she doesn't want to," Gregg explains. "She is just so shy.
"Aliona is a private person, too."
Gregg and his 'Strictly' competitors are all currently rehearsing ahead of the first live show, which takes place on Friday night, though he probably won't be too pleased when he sees the bookies' predictions for the series.
This weekend, 'Strictly' will go up against 'X Factor' in a ratings war, as both shows are being screened three times in as many days.
Popular in the Community