Footage of a plucky cat making a courageous escape from a burning, collapsing building has emerged.
The Dauphin Tower Hotel in Manitoba was hit in a suspected arson attack earlier this week.
As crowds gathered to watch crews battle the blaze, the cat can be seen peering out of a window just prior to the building's collapse.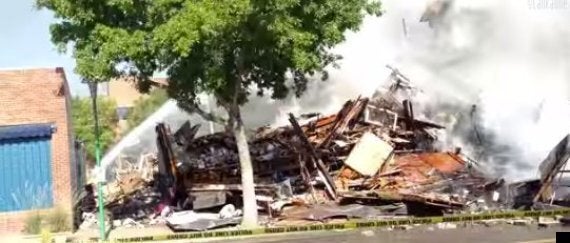 The Dauphin Tower Hotel in Manitoba was destroyed in the blaze
The structure crumbles to the ground, leaving one would imagine, little hope for the unfortunate feline.
But remarkably as the smoke clears the cat – since identified as Sylvester – is seen scampering out of the wreckage.
CTV News writes he was taken to a vet where he was treated for smoke inhalation but sustained no other injuries. Sylvester has since been reunited with his owner.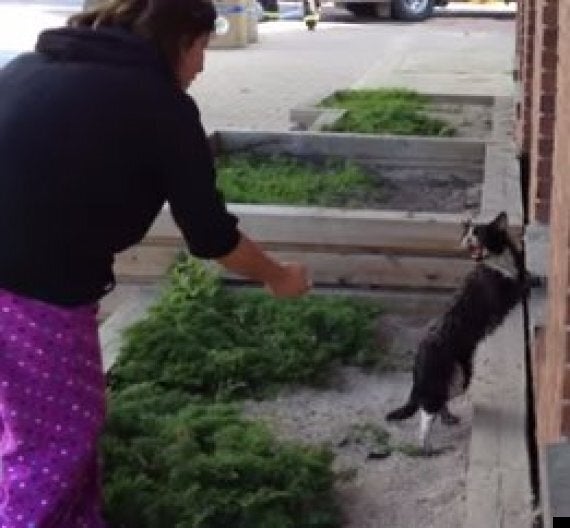 Thankfully Sylvester made a lucky escape
The Royal Canadian Mounted Police have arrested a 30-year-old man on suspicion of arson, CBC News reports.
The man was believed to be a resident in the hotel and is understood to have been suffering from mental health problems.
No one was hurt in the blaze, though 25 residents had to be rehomed as a result.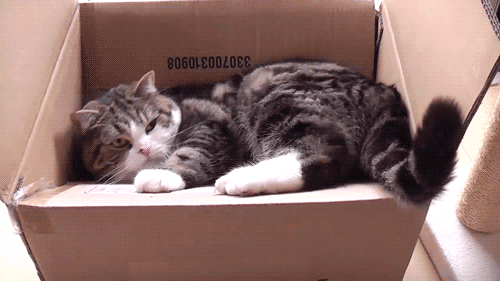 15 GIFs Of Cats In Boxes
Popular in the Community