Dramatic scenes have unfolded at a Brasilia hotel as an assailant took an employee hostage, apparently strapping explosives to his body.
Firefighters and police cordoned off the area, with around 300 guests and other employees fleeing the Saint Peter Hotel in the Brazilian capital, with some telling local reporters they were told to leave by the perpertrator himslef.
The purple-shirted hostage-taker, who has not been identified or released any demands, paraded his handcuffed victim out onto the balcony of a room on the 13th floor. Reporters on the scene said the assailant was calling for the removal of Brazil's president Dilma Rousseff.
Police would not confirm whether the garment in question is believed to contain actual explosives.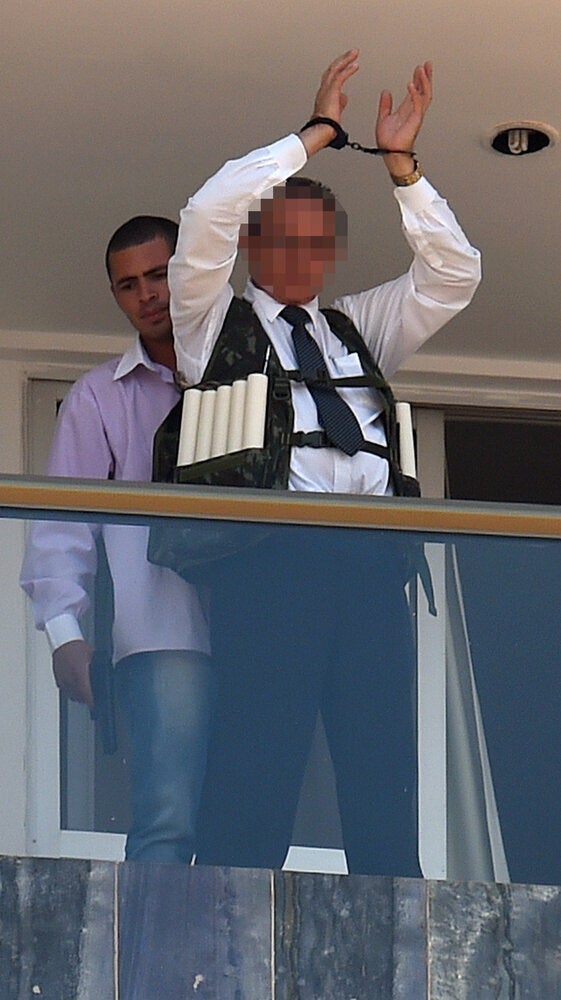 Hostage situation in Brazil
Popular in the Community