Thousands of football followers have set their alarms for 7pm since Gary Neville dominated Sky Sports' Monday Night Football slot three years ago and, once again, he showcased his erudite analysis superbly when dissecting Simon Mignolet's goalkeeping.
Mignolet conceded one of the goals of the season to Phil Jagielka at the weekend. Jagielka, in case you haven't seen it, smashed in a 25-yard crackerjack on the half-volley that pinged the underside of Mignolet's crossbar to earn Everton a point at Liverpool. Only Neville thought Mignolet could have done better.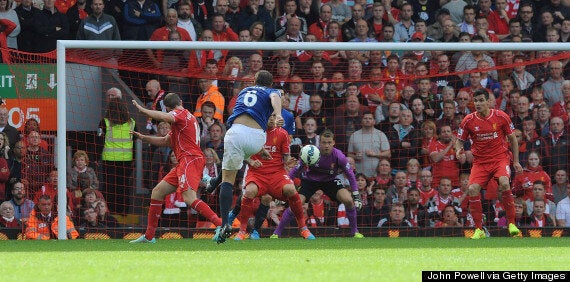 Neville thought Mignolet should have saved Jagielka's strike
Neville's argument is Mignolet is crouched down too low to the ground when facing distant shots. Aaron Ramsey's super strike against Mignolet last season, for instance, was saveable, but the quality of the goal meant Mignolet's role in it was overlooked. Neville showed that goal, Álvaro Negredo's winner on Boxing Day and Jagielka's goal to highlight Mignolet's positioning.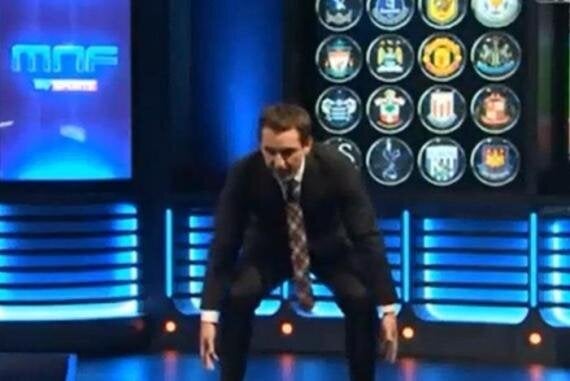 Neville admitted he is "hard" on goalkeepers
Kudos to Neville, who chose an innovative angle to show why a goalkeeper is, perhaps, not the solution to Liverpool's defensive issues.