The publication cites a survey published by YouGov as pointing at a decline in Kate's appeal, with only 1% of female respondents wishing to be the Duchess and 89% saying they have no interest in being her even for a single day.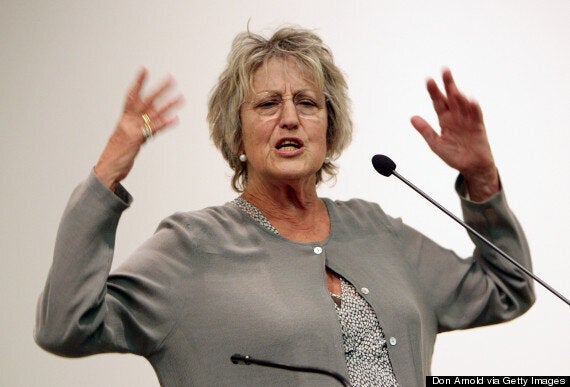 Germaine Greer was interviewed as part of a Newsweek cover story which claims Britain has stopped believing in the 'Royal fairytale'
Greer had some praise for the pregnant 32-year-old, however stating: "Kate is a great deal more intelligent than the rest of the royals. She has been put in charge of William. She has a bastard of a job."
But, the academic who claims to have dedicated her career to empowering women, added: "The girl is too thin. Meanwhile, she is vomiting her guts up and shouldn't have been made to go through all this again so soon. It's not so much that she has to be a womb, but she has to be a mother.
"I would hope after this one she says, 'That's it. No more.'"
The Duchess of Cambridge, pictured here with Prince William, is mother to Prince George
The mother-of-one is expected to give birth to Prince George's sibling in around six months time.
Greer continued to put the boot in, adding: "Kate is not even allowed to decorate her own houses. Even the wives of the American presidents get to do that.
"… Kate is not allowed to have an interest in modern culture, even in art – to collect, to attend openings. She is made to appear absolutely anodyne.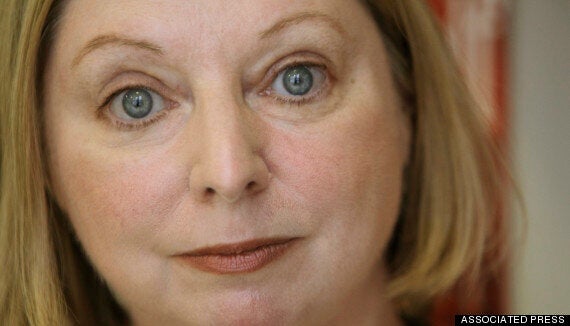 Booker Prize winner Hilary Mantel described the Duchess as a 'shop window mannequin'
"She cannot do or say anything spontaneous. She has learned what she has to do and say and how to do it and say it in the approved way. Spontaneity will get her in trouble."
Greer has form for commenting on the weight and appearance of other women.
Meanwhile it's not the first time Kate has found herself in the public firing line.