Thrill-seekers were reportedly showered in blood when a deer was decapitated after it stumbled onto the tracks of Europe's longest rollercoaster.
Passengers on The Ultimate roller coaster at Lightwater Valley near Ripon, North Yorkshire, were left traumatised after the collision with the woodland creature.
The family ride, which is 1.7m long and hurtles through acres of forest at 82km per hour had to be closed to the public on Saturday morning after the animal suffered an unfortunate end.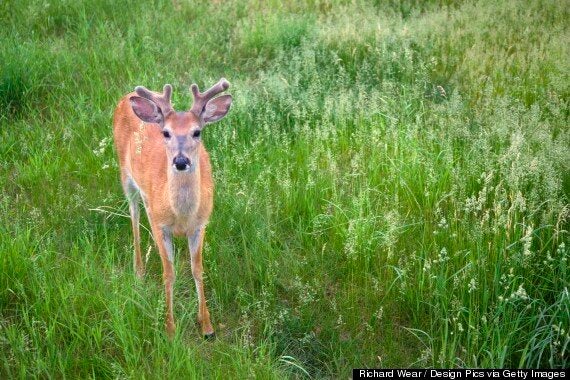 A spokesman for the theme park confirmed a deer was hit and killed by the rollercoaster (file picture)
A spokeswoman for Lightwater Valley said on Sunday: "We can confirm a young deer did unfortunately get hit by the Ultimate train yesterday and was killed instantly.
"There is a large perimeter fence surrounding the theme park but occasionally wild animals do manage to stray onto the park during the night.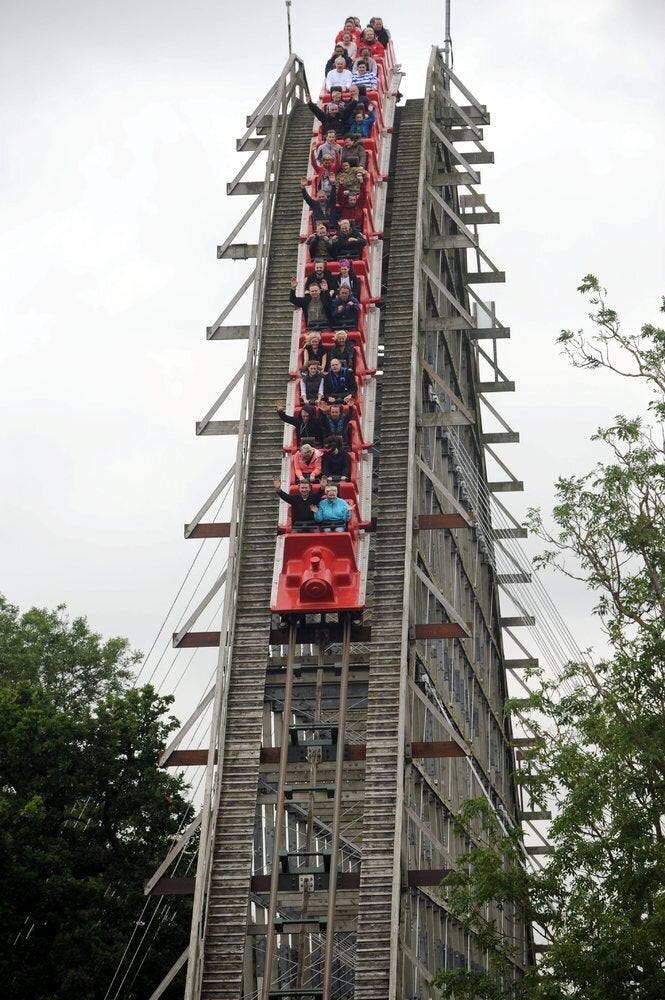 Lightwater Valley The Ultimate Rollercoaster
"After the incident the Ultimate was closed for 30 minutes whilst the ride was thoroughly checked and then normal operation resumed."
It is not the first time a deer has been killed by the rollercoaster.
In June 1994, a 12-year-old boy was taken to hospital after a deer from the nearby forest strayed onto the track and was hit by the train.