Gary Kemp knows that he might come across as "the baddie" in the intimate Spandau Ballet documentary premiering tonight, but "that's ok" apparently.
The travails between Spandau's prodigious guitarist and main songwriter and his now reunited bandmates are well documented – culminating in a High Court battle over song royalties, where Kemp triumphed – but, from his "older and wiser" vantage point today, he admits everyone was equally to blame.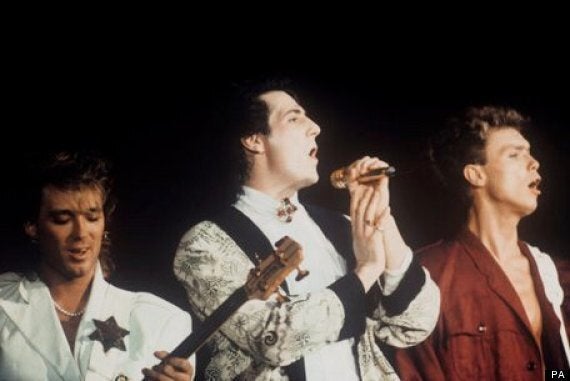 Martin Kemp, Tony Hadley and Gary Kemp at the height of Spandau-mania, first time around
"We were five separate individuals growing up, suddenly having all that money and success," he remembers now of bandmates Tony Hadley, Steve Norman, John Keeble and his own brother Martin. "I was a control freak. I didn't want to delegate.
"I think that was just another me. At some points in this film, I come across as the baddie, but that's ok."
The hair, the makeup, the ridiculous outfits as well as the soulful tunes, they're all there in 'Soul Boys of the Western World', care of 300 hours of archive that the film's director carefully sifted through.
"We didn't want it to be just another rock-doc," says Gary. "It was about people not numbers. It's about friendships and how they can falter. "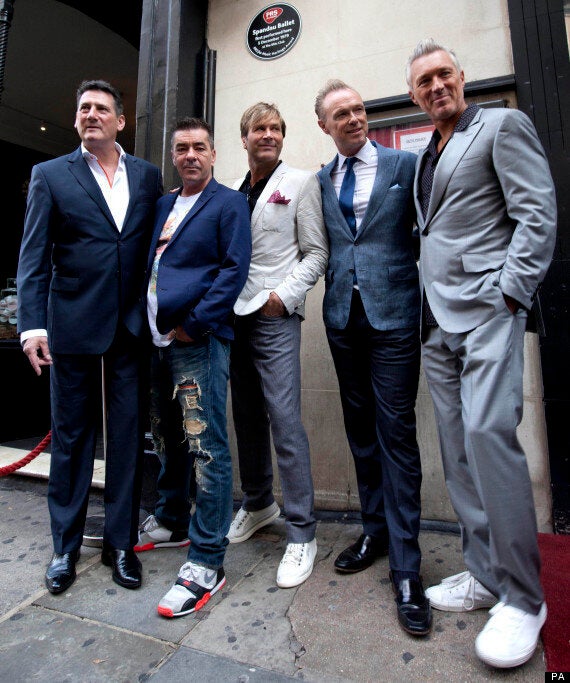 Back where it all began - Spandau Ballet at the Blitz club in London
Of the band's inevitable break-up first time around in 1990, Gary remembers, "It's just like one of those young relationships. There was a time I wanted to go, then somebody else. Nobody ever wants to break up at the same time, so then it just takes one tiny thing..."
That one tiny thing was royalties, which saw Kemp up against three of his former bandmates in court. One thing that's always impressed me was the way Gary's brother Martin managed to stay out of the squabble, and remain on good speaking terms with everyone involved. Gary agrees…
"That's just the kind of guy he is," he says, his voice full of admiration. "He was just recovering from his brain tumour, and I spoke to him every day. He was the glue, really, Martin was the one who put me in touch with the others."
This rapprochement occurred around a decade ago, with Gary's fresh realisation that his music, despite his proven talent with songs like 'True', 'Through the Barricades' and 'Gold' all under his belt, was never going to be as much fun without old friends to share it.
"You're never going to make anything that means as much to yourself, because it's about what it means to everyone else," he says now.
"I was watching videos of us all in 2005, and found it unbelievable that we were never going to do it again. So I went on a mission to get us all back together."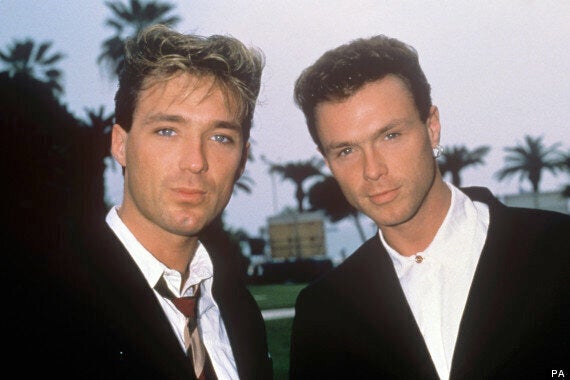 Martin Kemp (left) succeeded in bringing Gary Kemp back in touch with his estranged bandmates
Of the five, Gary and Tony's friendship was the last to mend – "the songwriter and the frontman, such a cliché," Gary agrees – but it is rock solid now, with their reunion caught on film.
When we're in that little studio, we all felt a little bit self-conscious, and then we started making music, and that's when those bridges got rebuilt.
"We're all much more humble, a lot more relaxed, much happier than before.
"You can't be in denial about what went on, maybe it makes you stronger."
So, with the band happily back in the studio and working on a new album with maestro Trevor Horn at the helm, who's the boss these days? Gary laughs.
"Well, I wrote two songs, Tony wrote one. That would never have happened before."
'Soul Boys of the Western World' premieres tonight at London's Royal Albert Hall, followed by a Q&A with Lauren Laverne and a live performance from the band. The film's also being live streamed into local cinemas across the country. Click here for more information, and check out the trailer above.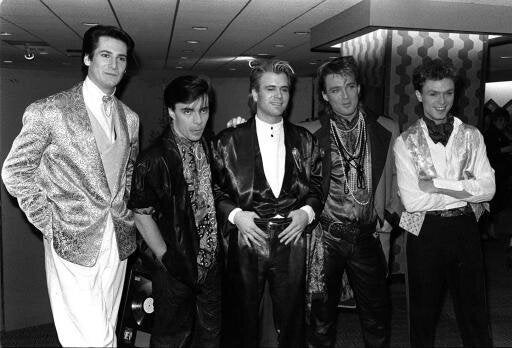 Spandau Ballet through the years...