Following Dean's shock attack on Linda in 'EastEnders', viewers will see the Queen Vic's Landlady become increasingly withdrawn, as she struggles to come to terms with the incident.
After deciding not to tell her husband about the rape, Linda is left feeling lost and shaken, leaving Mick feeling as though he only has one option.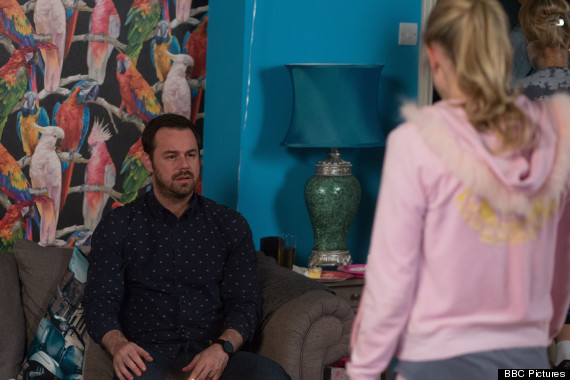 Mick struggles to work out what could be wrong
Mick, played by Danny Dyer, then calls in help from Linda's mother, Elaine, who arrives in no time and soon realises that something is seriously wrong.
Elaine tries to talk to her daughter and work out what the problem is, however, Linda is reluctant to talk.
The rape storyline, which begins in Monday night's (6 October) episode, sees Dean attack Linda after mistaking her comforting, maternal words for something more.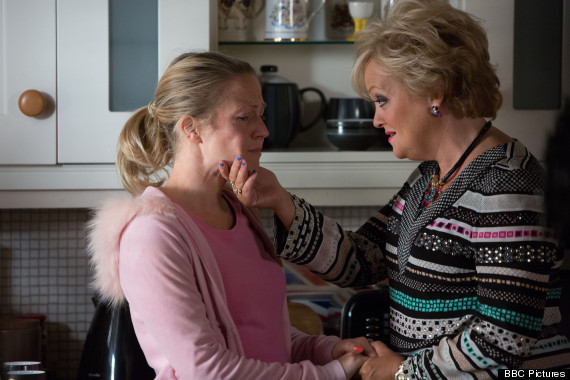 Linda's mother arrives
While the show's producers are keen to keep schtum on exactly how things will develop, they have confirmed that Dean won't stand trial for the crime.
The plot is part of the build-up to the show's 30th anniversary week, during which there will be one full live episode and a number of live segments throughout the week.
Watch 'EastEnders' from 13 October to see the events unfold.
LIKE US ON FACEBOOK | FOLLOW US ON TWITTER