A computer virus has been discovered in Hong Kong which specifically spies on iPhones and iPads. Security researches believe the virus was made to specifically target pro-democracy protestors who are currently camped out in the city.
Lacoon Mobile Security discovered the virus, called Xsser, which has the ability to steal text messages, call logs, photos and passwords from Apple's phones and tablets.
This is not the only virus that's currently targeting the protestors as an Android version has also been discovered.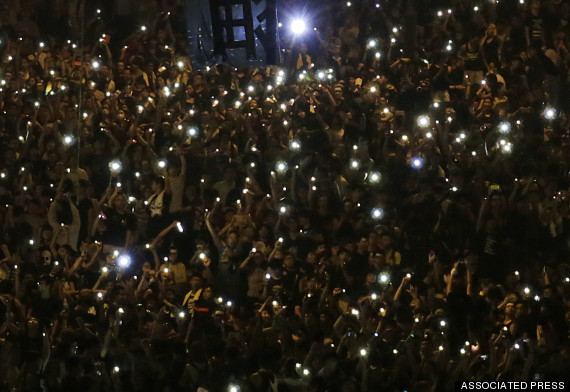 The company believes that the virus has almost certainly come from a Chinese hacker and are currently working to find a way of protecting against it or destroying it.
ITN reports that protestors have responded to spying accusations by going 'off the grid', resorting to messaging app FireChat which uses WiFi and Bluetooth to send and receive messages from people around you.