Celebrating a tackles is, like whooping at winning a penalty, frowned upon but Paris Saint-Germain defender Marquinhos can be excused for his joyous outburst.
With PSG 3-2 up against Barcelona, Andrés Iniesta appeared set to equalise for the visitors until Marquinhos slid in to block his goalbound effort.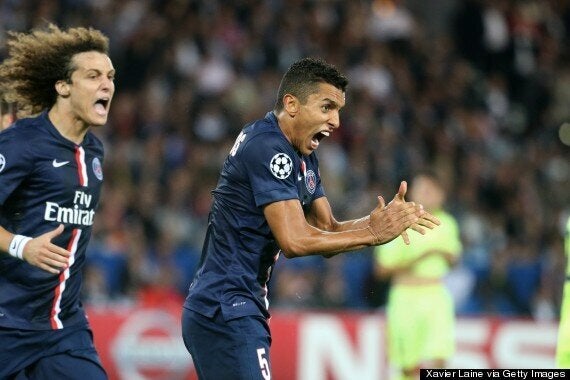 Marquinhos' interception proved to be vital
Realising the magnitude of his block, Marquinhos deliriously celebrated his interception and was congratulated by teammate David Luíz.
It was as important as Marquinhos suggested. PSG held on to become the first team to beat Barça this season.