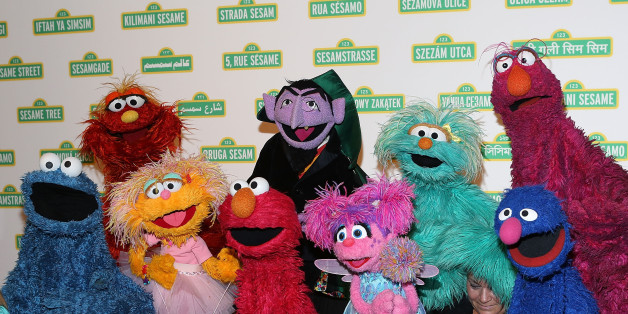 Robin Marchant via Getty Images
Children's TV has taught us some important life lessons.
Our favourite programmes may not always have been as direct as the Adventures of He-Man, where the characters literally broke down the fourth wall at the end of the show and told you what you were meant to have learned ( FYI it was usually about not talking to strangers / Skeletor).
But, from crossing the road safely to handling work deadlines and dealing with your first crush, our favourite children's characters have always been on hand to pass on their important, if obvious, wisdom to help us build our life, work and social skills.
Let's face it, if you're not going to learn some of these things in childhood, you're heading for some awkward times in adulthood.
Children's TV is usually designed to educate as well as entertain, but it's important to note that some of the tricks we are exposed to are:
a) Unachievable - finding a talking cat to help you figure out whether a boy likes you like Sabrina the Teenage Witch or going to sleep and meeting up with your friends in your dreams like the gang in Midnight Patrol could probably only be achieved through participation in classified military experiments.
b) Unadvisable - following the Cookie Monster's diet or making a life size bubblegum replica of the boy you fancy, like Helga in hey Arnold! may result in issues later in life.
And c) inapplicable - It's really only necessary to learn how to get a pizza delivered to an underground sewer if you are a Ninja Turtle.
However, there are still plenty of simple hacks that we can learn from and, hopefully by now, have already mastered.
So, lets revisit some obvious, and one or two ingenious, life hacks that children's TV has taught us over the years.