Manchester United legend Paul Scholes wasted no time in aiming a dig at Manchester City's stay-away fans ahead of their crucial Champions League clash with Roma.
Scholes, working as a pundit for ITV at the Etihad Stadium on Tuesday night, was staggered at the number of empty seats ahead of kick-off.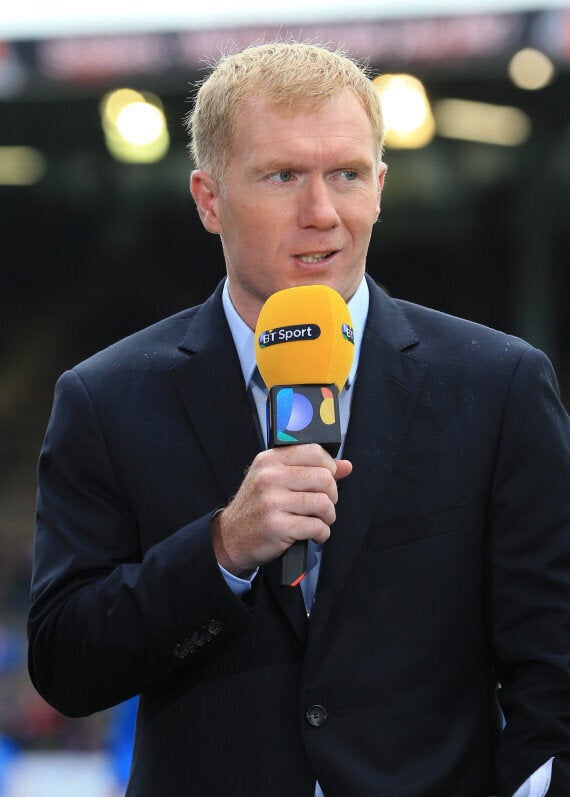 Scholes has proven to be a forthright pundit
"The crowd need to get behind this team they need to create a special European atmosphere," Scholes said. "I was lucky enough to play at Old Trafford and we always talked about the atmosphere on a Tuesday night, the special atmosphere you create, and the crowd is rocking when you go out for a warm up.
"At quarter past seven and there's empty seats everywhere.
"When you come here it just doesn't have a European night feel to it. You go to Liverpool, you go to Old Trafford, you go to Chelsea, they have a special feeling for it."
Scholes added City's supporters, whose team first qualified for the Champions League in 2011, didn't appreciate the magnitude of European nights
"Tonight I don't think there is [a special atmosphere]. I don't think they realise what a big game this is.
"They've got the team, they've definitely got the players, the quality is definitely there, but do the crowd realise how lucky they are to be in this competition? I don't think they do."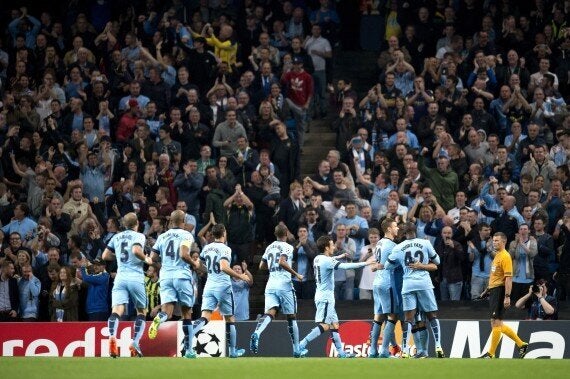 City drew 1-1 with Roma at Eastlands
Scholes was possibly getting his own back for the heckling City fans dished out when he was at the Emirates Stadium for their draw to Arsenal last month. The BT Sports team had to exit down a tunnel in the middle of the away stand and Scholes was spotted by City followers.
His former United teammate Rio Ferdinand also couldn't resist pointing out the visible blue seats.
City's plans to expand Eastlands to over 55,000 have been mocked by United supporters, who often revel in City's struggles to sell out their stadium. United supporters can often be heard crowing "The city is yours, the city is yours, 20,000 empty seats, are you fucking sure?"
King of the Kippax fanzine editor Dave Wallace once excused the sparse crowd for a 2011 lunchtime FA Cup tie against Notts County due to the amount of "churchgoers".