For starters it's described as 'Tinder, minus the riff-raff'. Secondly the app's founder gave an interview with CNN and described is thus:
"If you show up in a 20-year-old VW Bug and request to meet at McDonald's, you won't last very long on LUXY, look, these members drive the best cars, hang out at the fanciest hotels, live in the biggest houses, wear the best clothes. It doesn't take long to weed out those who belong on a different kind of dating site."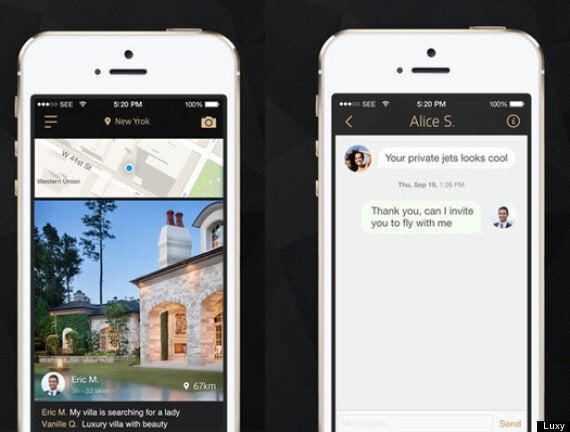 This is online dating but for those that see themselves as a cut above what you'd find on Tinder.
To give you some idea of what that entails the app first asks you to list your income, five luxury brands you relate to and then finally pick a range of hobbies that can include 'AutoRacing', 'Boating' and 'Hunting'.
Once through you're free to browse the app much in the same way as Tinder however be warned as the app lists its users as 'CEOs, entrepreneurs, investors, millionaires, beauty queens, fitness models, Hollywood celebrities, pro athletes, doctors, lawyers and successful people, just to name a few.'
Of course Luxy hasn't revealed who any of those people might be, so you'll just have to take their word for it.