Ashton Kutcher has shared the first photo of his new baby daughter online, revealing that he and Mila Kunis have decided to name her Wyatt Isabelle Kutcher.
However, rather than doing things the conventional way and posting a simple pic of their new arrival, Ashton has set up something of a guessing game for fans, sharing eight photos - two of which are animals - and telling fans one is their baby.
Writing on his official website, Ashton states: "Here's your baby photo. Well, one of them is. Now can the helicopter please stop hovering over our house, there is a baby sleeping inside! And she's super cute."
Which baby could it be? Story continues below...
Ahead of the baby girl's birth, Mila and Ashton kept details of the actress's pregnancy private, speaking out only to acknowledge that Mila was expecting.
During an appearance on 'The Ellen Show', Mila - who was already sporting a noticeable bump - simply stated that she was pregnant and shared a few stories about weird cravings.
Mila also took part in a sketch on 'Jimmy Kimmel Live', where she lambasted expectant fathers for saying "WE are pregnant."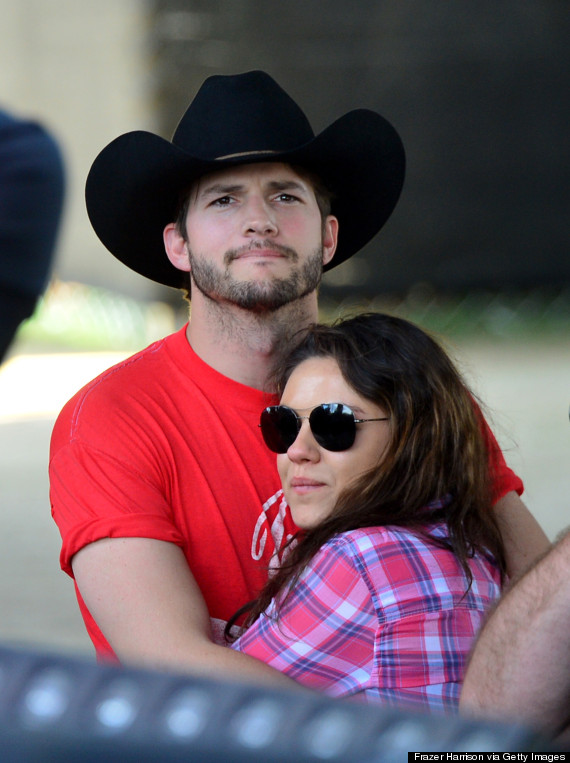 Ashton and Mila in April
They are believed to have welcomed their first child on Tuesday and sources told celeb US website TMZ that the couple's baby was delivered "on schedule" at 6am.
LIKE US ON FACEBOOK | FOLLOW US ON TWITTER