Ed Miliband is showing a severe lack of ambition, ex-deputy prime minister John Prescott said in a damning assessment of the party leader's "far too timid" strategy and underwhelming party conference performance.
The former deputy prime minster said the Opposition leadership appeared to have resigned itself to not winning an overall majority at the 2015 general election and was seeking only to shore up its "core vote".
Urging Mr Miliband to "go all out for the win", he warned that "time is running out" to set out vote-winning policies to compete with the "belter" of a tax cut offer proposed by David Cameron at the Tory conference.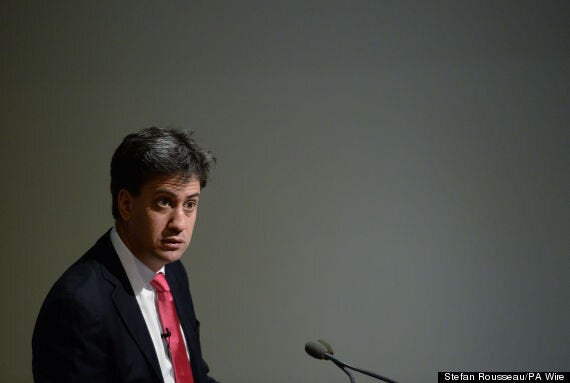 Ed Miliband might as well have told his MPs to 'prepare for a coalition' in his conference speech, Prescott wrote
"But Ed seems to be pursuing a core vote strategy of getting 31% of traditional Labour supporters with a few ex-Lib Dem voters.
"He might as well have said at the end of his conference speech: 'Go back to your constituencies and prepare for coalition.'
"Ed might not like looking back but he can learn a lot from our 1997 campaign and our pledge card.
"Five polices on health, crime, jobs, education and tax that were costed, deliverable and drilled into voters on every doorstep. And at the next election we proved we delivered them.
"So come on Ed. Ditch the pollsters, the focus groups and US-style politics. Be bold, be brave and let's go all out for the win."
The "flat" Labour conference was a waste of a golden opportunity to enthuse voters, he wrote, while the Tory gathering the following week was marked by "smiles on faces, a confident leader and policies galore".
"Labour had a great opportunity to put flesh on the bone, with papers and TV channels giving Ed Miliband and his team a blank page to get their policies across," Prescott wrote.
But bar a mansion tax to fund an increase in NHS funding and raising the minimum wage to £8 an hour by 2020, nothing sticks in my mind.
"I do remember Ed Balls saying he would freeze child benefit but I can't see many people racing to the polling booths for that.
There was no mention of what we achieved in Government. I'm told that's because Labour is 'focused on the future not the past'.
"But the Tories are screwing us on our past so we can't have a future.
"Miliband's six-point 10-year plan was a start, but can you remember what they were? They were just one-line objectives, not detailed policies. I can understand keeping policies until the election begins but time is running out."
Pointedly contrasting Mr Cameron's speech "at a lectern" with the notes-free approach of Mr Miliband which led to him being mocked for forgetting to talk about the deficit, Lord Prescott said the Tory leader's tax cut promise was a con.
"But as election bribes go, it's a belter. The Tories may lose the next election but, by God, they're not going down without a fight."
He concluded: "Labour's approach is far too timid. I fear shadow cabinet ministers aren't delivering new policies because Ed Balls won't approve them if they involve spending commitments.
"That's because after the 2010 election, Labour allowed the Tories to start the false premise that we wrecked the economy and spent too much."