The war on drugs cannot be won, crime prevention minister Norman Baker warned today as he called for a "more logical and compassionate" approach to tackling the problem.
Instead, he said he was interested in minimising the harm from drugs rather than continuing with a policy based on the "prejudices of yesterday".
The Liberal Democrat told delegates at the party's conference in Glasgow: "Medicinal cannabis is a very sensible objective to take forward.
"Why should people who are ill not have access to medicine which helps them when other medicine doesn't? And more to the point they are made criminals when they access the cannabis themselves.
"I support any efforts to make this more logical and more compassionate.
"Let's get some facts based compassionate rational evidence for the drugs policy rather the prejudices of yesterday which don't work."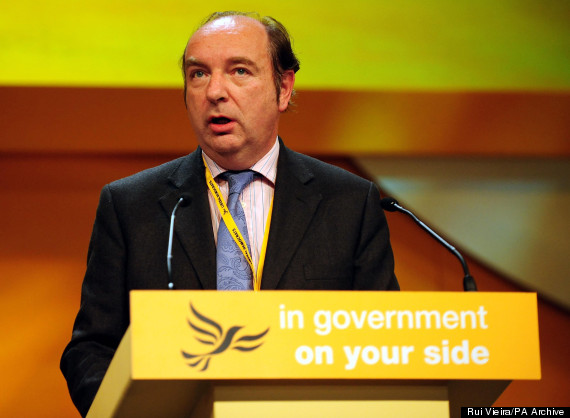 Norman Baker has said more 'logical and compassionate' laws were needed
The Lewes MP was speaking at a debate on the crime and criminal justice policy paper, which was introduced by Geoff Payne, chair of the policy working group.
Opening the discussion, he told activists - who later voted to pass the motion - a more radical approach was required as the "war on drugs in its traditional sense has failed".
He told activists drug addiction should first be considered a personal health issue, meaning treatment rather than conviction and sentence is the best way to deal with it.
Mr Payne went on: "A criminal record and ruined employment prospects are not the answer and imprisoning people for simple possession of small quantities of drugs must stop.
"I am not talking about drug dealers here. They should face the full force of the law as before and we must take away their markets.
"We could potentially start with cannabis - around the world there are more and more regulated cannabis markets developing that allow the strength of the drug to be controlled, organised crime to be combated and revenue to be redeployed into education and health.
"We need to seriously look at that and have a review to do it. For too long the advisory council on the misuse of drugs has been a political football.
"Classification should depend on an independent assessment, not what politicians think sounds tough."
Former deputy assistant commissioner of the Met Police Lord Paddick spoke about the "unacceptable" stop and search system which was ruining many young people's lives.
SEE ALSO:
He said: "I don't know what you want to call it, whether you call it racism, racial stereotyping ... or the usual police line [that] is 'it's complicated'.
If you are six times more likely to be stopped and searched if you are black than if you are white then that is not acceptable and something needs to be done about it.
"Only the Liberal Democrats have got the courage to stand up for minorities to make sure everybody has the opportunity to get on.
"Because if the police are concentrating on young black men, then if those young black men are arrested and given a criminal record, no wonder those people find it more difficult to get a job and to get on in life and that is what we are about. We are about giving everybody the opportunity to get on in life."
He also advocated civil penalties for people found in possession of small amounts of cannabis, adding: "Screw the dealers, help the addicts."
Cambridge MP Julian Huppert said: "Our system is plagued by failings, failings that let down some of the most vulnerable people in society.
"Despite the progress we have made, levels of crime are too high, victims are not supported and many vulnerable people are left out.
"Why do we still have these failings? It's not that hard to work out ... it's because policy is based on ideology rather than evidence. People who want to posture, not do what works.
"It costs us money - at a time when we don't have a lot of money sloshing around, every pound we spend on things which don't help is money we are not able to use to help people when they need it.
"We need an approach ... which doesn't just sound tough but actually is tough and will make a difference, that will actually make people safer."