George Clooney and Amal Alamuddin are reportedly enjoying a romantic honeymoon in Britain.
Now, we know what you're thinking, because we thought the exact same thing. Have they hit up Blackpool, spending their days at the Pleasure Beach, taking donkey rides and getting drenched on the log flume?
Sadly not.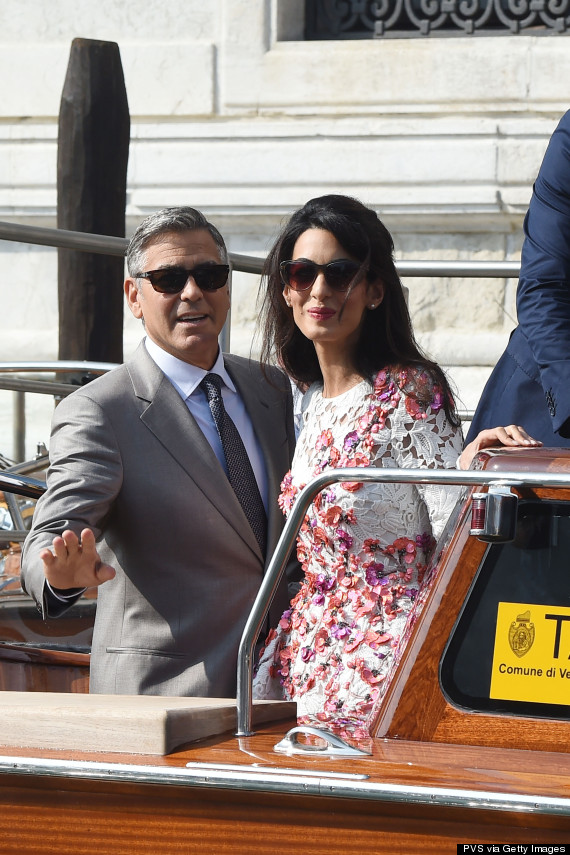 George Clooney and Amal Alamuddin
Instead, it's claimed that the newly married couple are spending their honeymoon a bit more lavishly, at the £5 million mansion he reportedly bought her as a wedding present.
A source told The Sun: "Buying her a house must be up there with the most expensive wedding gifts in history, but the thought behind it was to give them a proper place to call home in the future.
"They want it to be the place where they bring up a family. They have already talked about having kids.
"The fact they have barely left the house so far other than to walk the dogs implies they're keen to get cracking."
Graphic.
George and Amal finally said "I do" in an intimate Venice ceremony last month, which was attended by a host of stars including Bill Murray, Matt Damon and Vogue editor Anna Wintour.
The first photos of Amal in her Oscar de la Renta wedding gown created a massive buzz when they were unveiled last week, showing the happy couple posing together on their big day.
The Oscar-winning actor had previously been snapped on a boat on his way to the ceremony, looking his usual suave self in his wedding tuxedo.
LIKE US ON FACEBOOK | FOLLOW US ON TWITTER