The actor was on the sofa to promote his new movie 'Dracula Untold', so naturally, he ended up leaning in and jokily biting the presenter on the neck.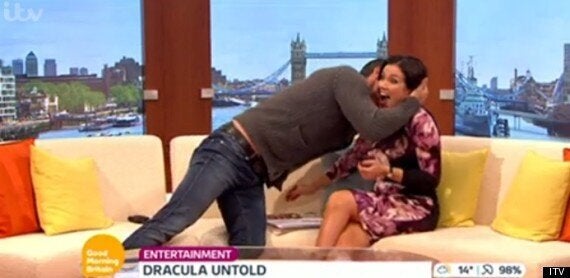 Susanna couldn't resist pointing out that Luke's own teeth have some fang-like qualities and after plenty of giggles and flirty glances, the actor stood up and prepared to demonstrate his skills on Susanna.
"I'm not sure we can broadcast this," laughed Susanna as Luke leaned in, before telling him: "Oh, that felt rather nice actually!"
After the pre-recorded interview had been played, cameras cut back to Susanna and Ben Shepherd in the live studio, where she was looking a little red-faced.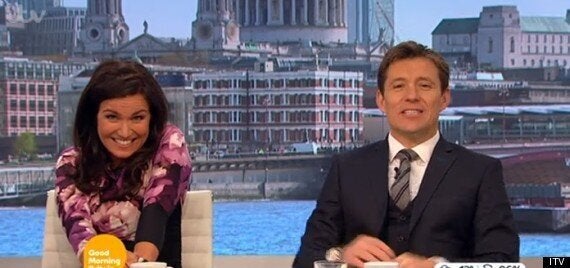 Ben was left in awe of Susanna's amazing flirting skills
This isn't the first time the former 'Strictly' dancer has flirted up a storm while questioning an A-lister.
Earlier this year, Tom Cruise took a shine to the presenter and even paused to give her a hug, and we still can't forget *that* BBC Breakfast interview with Arctic Monkeys frontman Alex Turner.