The BBC have opened up the entry process for the 2015 Eurovision Song Contest to the public for the first time in six years in a bid to reverse the UK's abysmal recent performance at the annual event.
BLOG: Could It Be That a Bearded Man in a Dress Has Rekindled Europe's Appetite for Democracy?
The UK hasn't taken home the Eurovision trophy since 1997 when Katrina And The Waves won with 'Love Shine A Light' and last year's entry, 'Children Of the Universe' by Molly could only manage a lowly 17th place.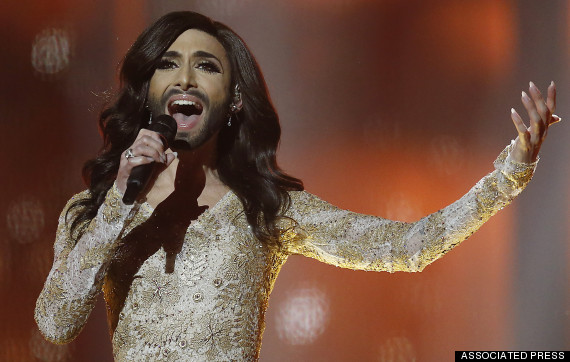 Conchita Wurst won last year's contest
Now an open call has been made to find a 'brilliant song' and a 'brilliant performer' to represent the UK at the 2015 contest in Vienna.
Well known names such as Blue, Bonnie Tyler and Engelbert Humperdinck have all represented the UK in recent years but have failed to win many votes, with Englebert only placing 25th in 2012.
Guy Freeman, who is in charge of the UK's bid, said he would continue to work with record labels to find a suitable entry.
He also said there will not be a return to the British public having a say in the UK entry for 2015, which would be left to a panel of experts.
"[The panel] will have the final say on which song and artist will be the UK's 2015 entry", he told the BBC.
Speaking about the decision to throw open the selection process to the public, he said: "We're keen to provide as many routes into the selection process as possible, whilst remaining realistic about the proven amount of experience required by anyone wishing to put themselves forward."
Public submissions must be received by 7 November and will be heard by the judging panel by the following week.
Last year's contest was won by 'Bearded Lady' Conchita Wurst, who sailed to victory with her anthem 'Rise Like A Phoenix'.
LIKE US ON FACEBOOK | FOLLOW US ON TWITTER