NASA has been live-streaming a spacewalk taking place on the International Space Station as part of plans to upgrade the laboratory.
NASA's Reid Wiseman and European Space Agency astronaut Alexander Gerst are both heading out into space for the first time to perform essential repairs and upgrades including a new cooling and power system.
The spacewalk is expected to take over six hours and at time of writing the crew have currently just finished installing the cooling system.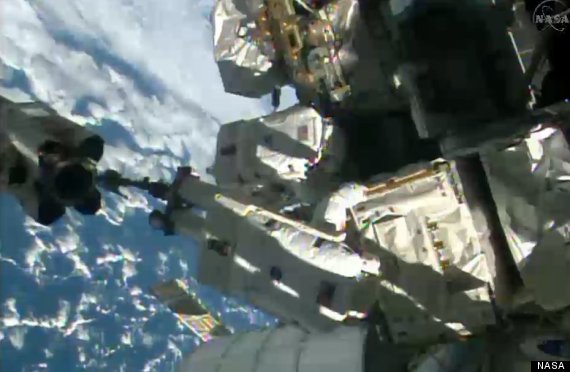 You can view the entire thing live here or check out NASA's website to see highlights of the first spacewalk to have taken place in two months.
This is a huge occasion for both astronauts neither of which have ever ventured outside of the space station before. Wiseman has gained something of celebrity status thanks to some of the incredible pictures and Vines that the astronaut tweets via his personal Twitter account.