Poundworld's "everything £1" claim has been banned by the advertising watchdog after a customer spotted "special" items on sale for £3 and £8.99.
A shopper complained that the claim was misleading after seeing the "manager special" items in a store.
Poundworld argued that the "'manager specials" were occasional offers in addition to their £1 products that usually ran during the Christmas period and at random and infrequent intervals for the remainder of the year, adding that there tended to be no more than two at any one time.
But the company said it had worked out a strategy with Trading Standards for advertising such specials to ensure they were distinguishable and separate from £1 items, including a notice on display at the entrance of each store advising customers of their "possible presence".
Upholding the complaint, the Advertising Standards Authority (ASA) said Poundworld's claim suggested that every item in the store would be priced at £1.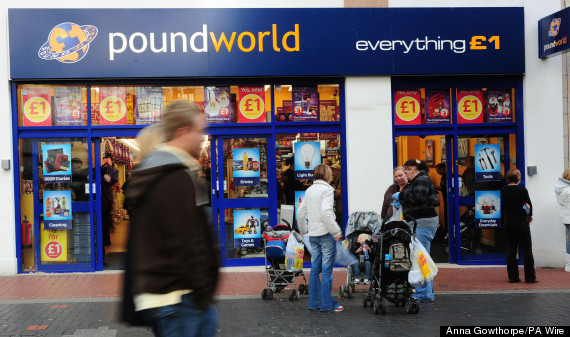 Well, not everthing
It said: "We noted the precautions Poundworld issued internally with a view to making sure the price of items priced at more than £1 should be clear to consumers.
"Nevertheless, we considered that a significant draw of the claim would be that consumers would expect to pay no more than £1 for any of the items in the store.
"Because that was not the case, we concluded that the claim was misleading."
It ruled that the claim must not appear again in its present form, adding: "We told Poundworld not to claim that all products were priced at £1 unless that was the case."
Poundworld trading director Chris Edwards Jr said: "Our proposition is simple - we aim to provide consistently great savings on over 5,000 products for the price of £1.
"However, occasionally we see a one-off product that is incredible value costing over the single price point that we believe our customers would like to see on sale. These offers are clearly marked as 'manager's specials' and are in no way designed to confuse or mislead our customers.
"These exclusive deals are incredibly popular and we work closely with the governing bodies on a regular basis to ensure that all offers of these kind are correctly communicated to shoppers."