The cast of the big screen adaptation of the classic BBC sitcom 'Dad's Army' has been announced and is set to star some big names, including Catherine Zeta Jones, Bill Nighy and Sarah Lancashire.
'Love Actually' star Bill Nighy will take the role of Sergeant Wilson, originally played by John Le Mesurier, while 'Singing Detective' actor Michael Gambon, will play Private Godfrey.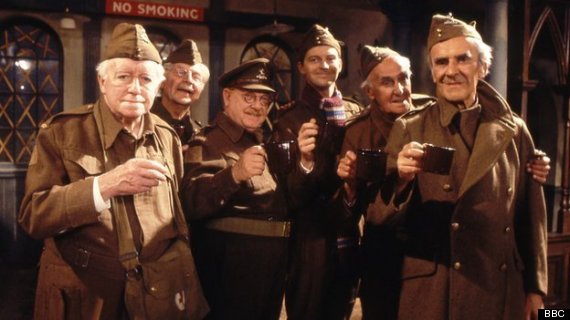 The original cast of 'Dad's Army'
CZJ will play Rose, a glamorous journalist who is sent to report on the Walmington-on-Sea Home Guard before MI5 discovers that there is a German spy in the fictional British town.
Toby Jones, whose film credits include 'Harry Potter', 'The Hunger Games' and 'Tinker Tailor Soldier Spy', will play the bespectacled Captain Mainwarin.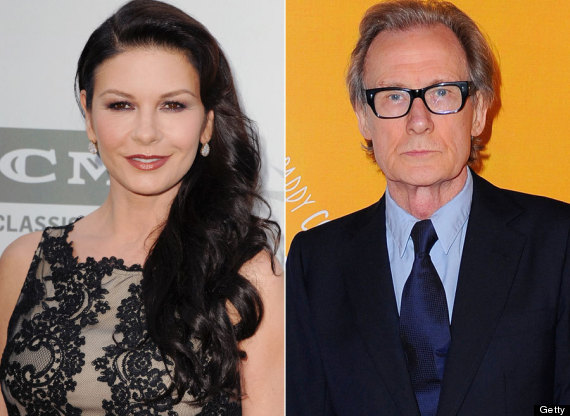 Catherine Zeta Jones and Bill Nighy
Other stars who have signed up to appear in the film include Sarah Lancashire ('Happy Valley'), Sir Tom Courtenay ('Doctor Zhivago'), Blake Harrison ('The Inbetweeners') and Danny Mays ('Mrs. Biggs').
The original sitcom, which ran for nine series between 1968 and 1977, followed a hapless World War II Home Guard platoon.
The film begins shooting later this month in Yorkshire with director Oliver Parker ('Johnny English Reborn', 'St Trinian's', 'Othello') at the helm.
The script is being written by Hamish McColl, who also wrote 'Mr Bean's Holiday' and 'Johnny English Reborn'.
LIKE US ON FACEBOOK | FOLLOW US ON TWITTER