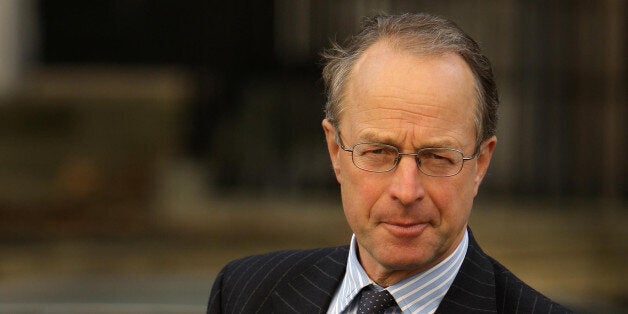 The West's war against IS could be "over in six months" if the US and UK governments were to put "boots on the ground", the former head of the British armed forces has said.
Speaking to the Huffington Post UK, General David Richards, who stepped down as Chief of the Defence Staff in 2013, warned it would be "naive" to try and defeat the so-called Islamic State (IS) without greater Western military involvement and said it was a mistake for David Cameron and Barack Obama to have pledged to "destroy", rather than merely "defeat", the terror group.
"If western boots were on the ground, if western armies were to be applied to the problem [of Islamic State], it could be over in six months," Richards told the HuffPost UK.
Richards - now Lord Richards of Herstmonceux - said he wasn't calling for UK boots on the ground right now - "that's not going to happen, clearly" - but nor was he opposed in principle to the idea of UK ground forces participating in the campaign against IS. "The idea that you can make [the Free Syrian Army or the Peshmerga] successful in the time we have available to us... without much more active and fulsome western involvement is, I think, naive."
According to the retired general, without the deployment of US or UK ground forces, "you've got to equip, train, mentor this regional army [of Syrians and Kurds] that's going to do the same. With the proper amount of support, with our airpower.. then it could be still done within a year."
Richards said it was "unwise" for Obama and Cameron to have spoken about "destroying" IS, also known as Isis and Isil. "That I think is impossible to do. It's very hard to destroy an idea. But I think you can defeat it."
Meanwhile, tackling the root causes of Muslim extremism in the long run, said Richards, is "essentially a political, social, economic, religious problem, it's not one [for] soldiers".
Asked if the US and UK governments should take some responsibility for the threat posed by ISIS, having invaded Iraq in 2003 and created the conditions inside that country in which jihadist groups such as Al Qaeda and ISIS have since flourished, Richards agreed and said he believed that history would judge the Iraq war to be "a grand strategic error".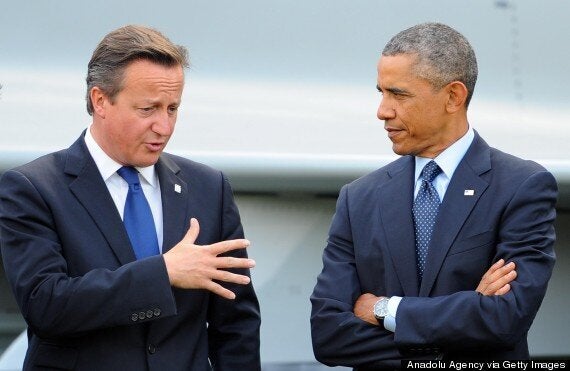 Richards thinks Obama and Cameron were unwise to speak of 'destroying' IS
In 2006, Richards took charge of the Nato operation in Afghanistan, becoming the first British general to command US forces in a conflict theatre since the Second World War. He told HuffPost UK that "many thousands" of Afghan civilians had died as a result of the invasion of Afghanistan in October 2001 and conceded that "we haven't defeated the Taliban in the traditional sense".
Nonetheless, for Richards, the Afghan war could still be judged a "successful operation" because, he claimed, the Taliban wouldn't be back in power anytime soon and Afghans now had "hope about their future".
As chief of the defence staff in 2011, Richards coordinated Britain's involvement in the Nato air war against the Colonel Gaddafi regime in Libya. Referring to the current post-war chaos in Libya, Richards said "one of the big deductions" in the wake of the Arab Spring is that "we should just be a bit cautious about imposing our own [political] solutions on people who are not necessarily up for it or ready for it".
He said military action appealed to prime ministers such as Tony Blair and David Cameron who "enjoy being influential" and want to make "a difference" on the global stage. Sending troops into battle is "quite a drug" for such leaders, he told HuffPost UK, adding: "What I have been saying is that if you want to do that, for goodness sake, please do it properly, full-bloodiedly. Don't play at it."
On the crisis in Ukraine, Richards said it was "right" not to go to war over Vladimir Putin's annexation of Crimea but that if Russia took military action against a Nato member country in the region then "Nato would have to respond militarily. That, I think, is a message we have to send Putin."
However, the former chief of the defence staff said he didn't believe "what's happening in Ukraine today was Putin's design. He actually had a solution through an acquiescent president, who was democratically elected, we forget, when he was removed, effectively in a coup d'état."
Richards criticised the "liberal Western media" for turning a blind eye to the fact that former Ukrainian president, and Putin ally, Viktor Yanukovych was elected and then removed from office without due process. Western journalists would have made much more of a fuss, he said, "if it was someone else, which I always find a little bit bizarre".
The retired general said the West had "misunderstood", "ignored" and "almost stiff-armed" Russia since the 1990s and it was important to bring the country back "into the family of nations" via a "federal solution in Ukraine".
"I am not an apologist for Russian aggression.. but I do understand Russia.. and you have to go to empathise with their position.. very emotional, very patriotic, willing put up with a lot of hardship for their kith and kin."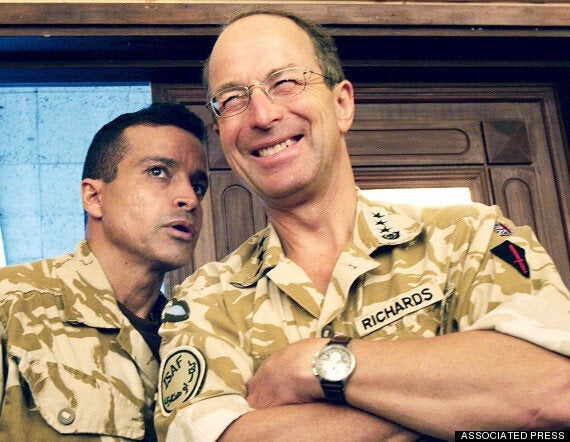 Could General Richards end up in government?
Asked if he would consider joining government as a junior minister, the crossbench peer and retired general replied: "No, I wouldn't be a junior minister. I'd be joining at Cabinet level.. In my judgment, someone of my background.. you can't go and be a junior minister."
Richards, however, added: "I don't think it's a serious proposition so I don't entertain it."