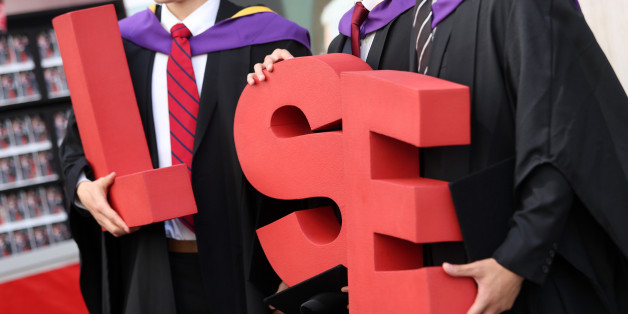 Bloomberg via Getty Images
The men's rugby club at a top university has been disbanded after sexist and homophobic leaflets were handed out during a freshers' fair. Craig Calhoun, the London School of Economics (LSE) director and president, applauded the "decisive action" taken by its Students' Union (SU) to bar LSESU Men's Rugby Club for the rest of the 2014-15 academic year. They have also been pulled out of any competitions they have already been entered into.
The club triggered a string of complaints after handing out a leaflet which branded women slags, trollops and mingers and joked about banning "homosexual debauchery" from their initiation. Mr Calhoun said: "It is not enough to say we condemn hostility and bias against members of our community from a few individuals. LSE must lead the way in seeking to achieve a higher education sector that is truly and genuinely open to all."
LSE will now be drawing up plans for a "school-wide initiative examining how it responds to negative incidents and finding ways to increase mutual respect, support and engagement across the board", he claimed.
Nona Buckley-Irvine, the LSE Students' Union general secretary, said: "The booklets distributed by the Rugby Club are clearly sexist, and demonstrate a culture within a club that is unable to challenge misogyny, sexism and homophobia.
"This culture, and how leaders within the Club have allowed it to prevail, has brought shame onto the Club itself, the Athletics' Union and the wider student community. It is important to note that in our investigations with members, the Club was blamed as the body who produced, edited, and gave out the booklet.
"Not one person within the Club was willing to take personal responsibility for the booklets. In this case, responsibility does have to fall onto both individuals and the Club as a whole, and individuals will be sanctioned separately in addition to this decision concerning the Club."