You would imagine that with two successful daughters like Beyoncé and Solange, Tina Knowles would be one of the most self-assured women on the planet.
But speaking at the Texas Women's Empowerment Foundation's Women & Money luncheon last week, the famous mother revealed she suffered from low self-esteem following her divorce from Matthew Knowles after 33 years of marriage.
"I was very sad. When you look at someone else, you look at them and say, 'They're attractive. They have a lot of good stuff going on for them. They have no right to have low self-esteem. They have no right to feel sorry for themselves,'" Tina told the audience.
"Well, it doesn't matter who you are, what you are, what you've done, what you you have. You're a person, you're a human being. And when something strikes you like that, it takes breath out of you."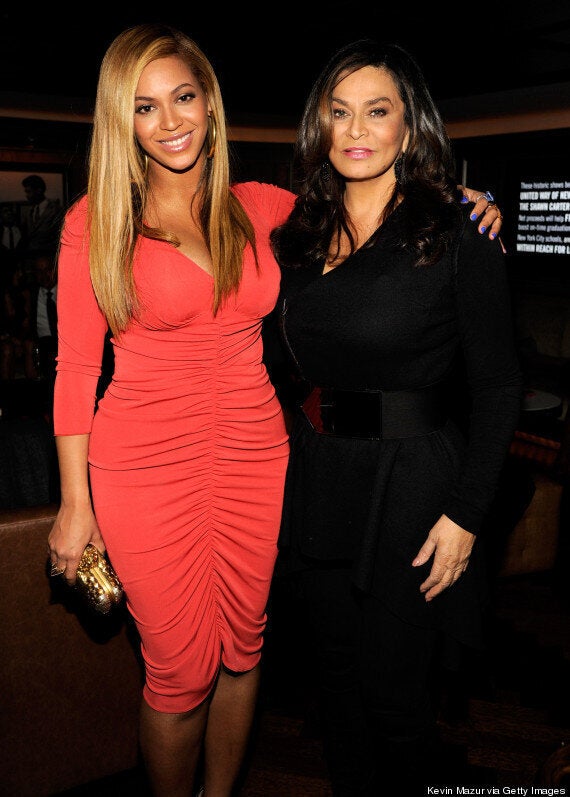 Tina Knowles with daughter Beyoncé
During a long-term relationship, couples establish a routine with each other, which can lead to some finding it difficult to adapt to life alone.
Tina, who got divorced at the age of 58, said she began to regain confidence when she started to focus on herself and her business.
But what else can you do to regain your confidence after divorce?
"For me, true self confidence – an ongoing process – is founded on being responsible for everything that happens in your life and everything you feel and think, with the humility to know that you are a 'work in progress', and the compassion to be okay with yourself when you feel beaten up by life's events and learning experiences," Suzy tells HuffPost UK Lifestyle.
Life coach Sara Davison agrees that regaining control is key to unearthing lost confidence. She suggests that setting up your own "divorce support team" is a great first step.
"Pick these people carefully so that you have someone to turn to whenever you need help. You may not ever need to call them but just knowing they are there will reduce the stress you feel.
"This should include family and friends who are able to give you constructive and positive support. You may also need legal advice and a financial expert to help you plan," she says.
According to Sara, regular exercise, treating yourself to a new outfit or haircut and keeping your diary full so you have plenty to look forward to are all practical things you can do to keep your mind and body strong during this testing time.
Suzy adds that organising your finances as soon as possible is key to feeling calm and confident.
"Getting your finances in order and working with a financial planner can be a productive, empowering outward expression of taking responsibility for your life," she says.
Although in most cases making the decision to get a divorce will be a difficult and incredibly sad for couples, focussing on positive aspects of the split can make the aftermath easier. After all, if you were not happy in marriage, perhaps you will find happiness as a singleton.
"For many it can be liberating and a chance to do many things they never dreamed were possible. People are no longer giving up and settling for a quiet life – they are grabbing the chance to reinvent themselves or just rediscover their identity once again," Sara says.
"There has been a rise in the number of marriages for the over 60s so don't settle for a single life if you would rather be in a relationship. There are many dating agencies that cater for the older person these days so you can feel comfortable and in good company."
Having said that, it is important not to rush yourself into moving on and allow positive feelings to form naturally. It's totally okay to cry when a marriage ends, and it is important to let out the negative emotions you might have, rather than suppressing them.
"Take your time, this is not a race. Life coaching, counselling and working with wellbeing experts are all practical ways to rebuild the infrastructure of a much more resilient and happy life," Suzy says.
As Tina Knowles has shown, going through a divorce can be a truly difficult, but the breakdown of a marriage is not something that should knock your confidence forever.
"It can be daunting but it is not what happens to you in life that matters, it is what you do about it that counts," Sara says. "You only live once so choose how you want to redesign your life and start living it."
How To Find Love After Divorce
Related