A former DJ accused of sexually abusing 17 girls across four decades followed Jimmy Savile around in his nightclub "like a shadow", a court has heard.
One of Ray Teret's alleged victims said she first met the defendant in the early 1960s when he was working at Jimmy Savile's Disc Club in Higher Broughton, Salford.
"Eccentric" Savile was the "star of the show" but Teret, 72, took top billing when she met him again at a club in Manchester city centre called Beat City. Ray Teret is accused of sex offences against girls dating back as far as 1962
She told detectives she was aged 15 or 16 when Teret arranged to meet her outside the club, a jury at Manchester Minshull Street Crown was told.
He led her to a nearby flat, took her straight to a bedroom and then raped and sexually assaulted her, she alleges.
Speaking to police in a video interview played to the court she said she had no sexual experience at the time while Teret was "like some sort of celebrity".
Describing the alleged incident, she said: "He was like on top of me, I was sort of squirming. I couldn't say I was saying no. I didn't know what he was doing. I just laid there like some sort of stupid fool."
She said at one point he said to her: "I do things like this to special people."
When asked by the interviewer why she had come forward to the police, she said: "It has been on my mind for a long time. It's always in the back of my mind.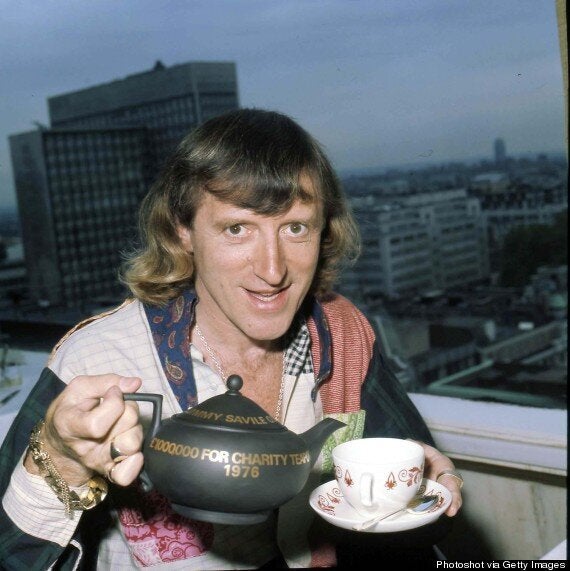 Teret was a flatmate of Jimmy Savile and also worked as his chauffeur
"When the Savile case cropped up I really did think to myself 'why don't you get that Ray Teret up' because he is just as bad as him."
She rang the police in October last year after seeing Teret on television after he had been already been charged with sexual offences.
"I put the news on and I seen him," she said.. "I thought 'he is still alive, he just does not deserve a life, he has got his come-uppance now'."
She said she would rather tell a stranger about her experience than her family, who she still has not told.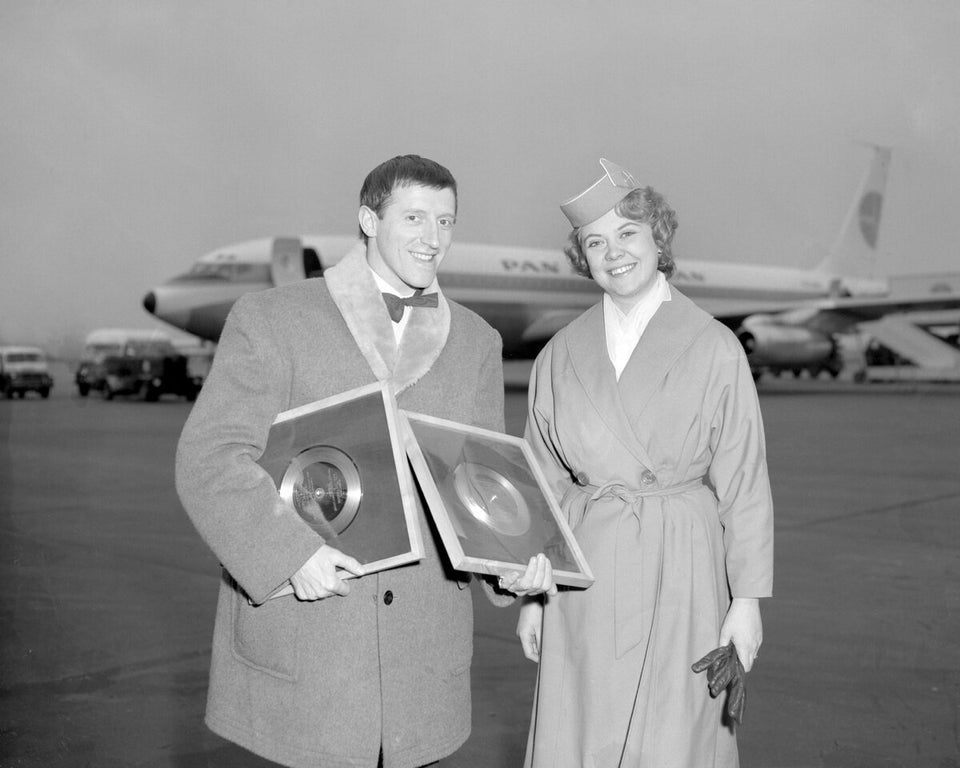 Jimmy Savile Abuse Timeline
Giving evidence via videolink, she told Nicholas Johnson, defending Teret, that she had not seen anything "sexual going on" at Savile's club in Higher Broughton which she visited two or three times and she thought was a teenage disco for under-16s.
Mr Johnson said to her: "Mr Savile was a bit of celebrity at the time, wasn't he?"
She replied: "He was like an eccentric I would have said. He was just a DJ at the time."
The barrister asked her: "Mr Teret, you saw him at the Jimmy Savile Disc Club?"
Mr Johnson continued: "He was not the star of the show at that stage."
The witness replied: "No, it was Jimmy Savile."
Mr Johnson said: "He, in effect, was helping Jimmy Savile?"
The woman, who cannot be identified for legal reasons, replied: "He was following him around like a shadow."
She said she "instantly recognised" Teret when she saw him at Beat City, formerly known as The Three Fountains, in 1963 or 1964.
Mr Johnson asked: "How did you know his name?"
She replied: "It was posted on the bill on the door outside."
The witness explained she could not remember when Teret asked to meet her outside Beat City one afternoon but she said she did not tell her friends.
She said: "It was like a secret. He said 'don't tell anybody'."
Mr Johnson said: "Are you suggesting that he swore you to secrecy?"
The witness said: "I am not suggesting that. He said 'don't tell your friends' and I didn't."
Mr Johnson asked: "Why not?"
She said: "Well I didn't want to tell anybody."
Mr Johnson said: "What did you think you were meeting him for?"
She said: "To go on a date."
"What were you expecting to happen on the date?" asked the barrister.
The woman said: "Go for a coffee, go to the cinema but that never happened."
Mr Johnson said: "The fact is that none of the events you describe did happen?"
She replied: "I'm not having that. It did happen. He did it. I have lived with it for 50 years. That is the truth and that is what happened."
Mr Johnson said: "Why did you walk back to the club with him?"
She said: "Don't ask me. I don't know. I was like a zombie. I was so shocked at what he had done to me."
Another complainant, who alleges she was raped by Teret and Savile when she was aged 15, is set to give her evidence later today.
Teret, who worked at pirate station Radio Caroline and Manchester's Piccadilly Radio, denies 18 rapes, two other serious sexual assaults, one attempted rape, 11 indecent assaults and two counts of indecency with a child.
Two other men are also on trial with Teret, from Altrincham.
Alan Ledger, 62, from Altrincham, denies a serious sexual assault, two indecent assaults and one count of indecency with a child.
William Harper, 65, of Stretford, denies one count of attempted rape.