Following an emotional campaign that pulled heartstrings worldwide, the much-loved toy company Lego has bowed to public demands and axed its long-standing partnership with the oil giant Shell.
After Greenpeace released a viral video using Lego's toys to illustrate an Arctic oil spill, more than a million people signed a petition calling on the toy company to stop promoting Shell because of its plans to drill for more oil in the polar region.
The video went viral during Greenpeace's powerful three month campaign, which also saw the environmental group stage a series of tiny protests with Lego figures outside Shell garages and national landmarks in a bid to get the Danish company to end its 50-year association and $110 million (£70m) marketing contract with the oil firm.
The Greenpeace video ends with two captions: "Shell is polluting our kids' imaginations. Tell Lego to end its partnership with Shell".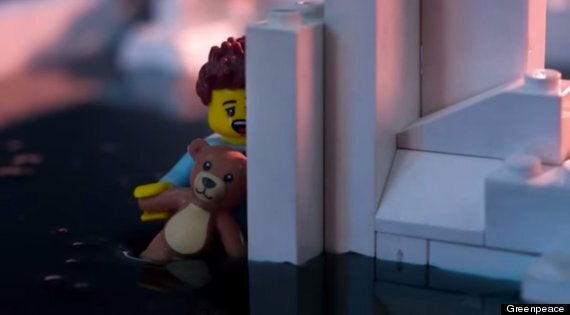 Now, Lego has confirmed it will not be renewing its promotional contract with Shell, which currently allows children in many parts of the world to collect sets such as Lego racing cars and a Shell station when their parents fill up with petrol.
In a statement sent to Huffington Post UK, Greenpeace said the move proved that "the tide is turning for these fossil fuel dinosaurs that see the melting Arctic as ripe for exploitation rather than protection."
Ian Duff, Arctic campaigner at Greenpeace, said the end of the partnership with lego "is a major blow to Shell. It desperately needs partners like Lego to help give it respectability and repair the major brand damage it suffered after its last Arctic misadventure. Lego's withdrawal from a 50 year relationship with Shell clearly shows that strategy will not work."
"The message should be clear; your outdated, climate wrecking practices are no longer socially acceptable, and you need to keep away from the Arctic or face being ostracised by society," he added.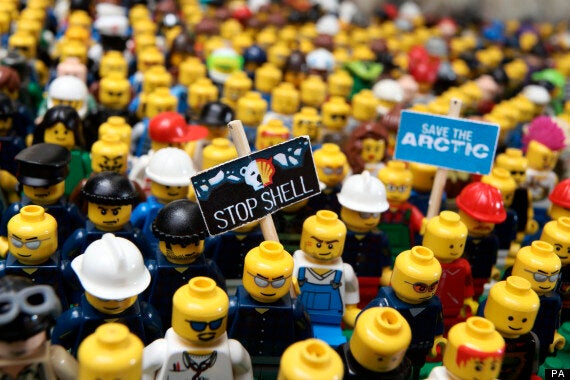 Lego figures fitted with protest banners, by Greenpeace activists
Shell has indicated it will attempt to drill again next year in the US Arctic, despite previous problems culminating in its drill vessel the Kulluk running aground as it was being towed across the Gulf of Alaska in 2012.
In its statement, Lego argued the dispute was between Greenpeace and Shell, with the Group president and chief executive J0rgen Vig Knudstorp stating that the company did not agree with Greenpeace's tactics and the brand should not have become part of the green group's dispute with Shell.
But he added: "We continuously consider many different ways of how to deliver on our promise of bringing creative play to more children.
"We want to clarify that as things currently stand we will not renew the co-promotion contract with Shell when the present contract ends."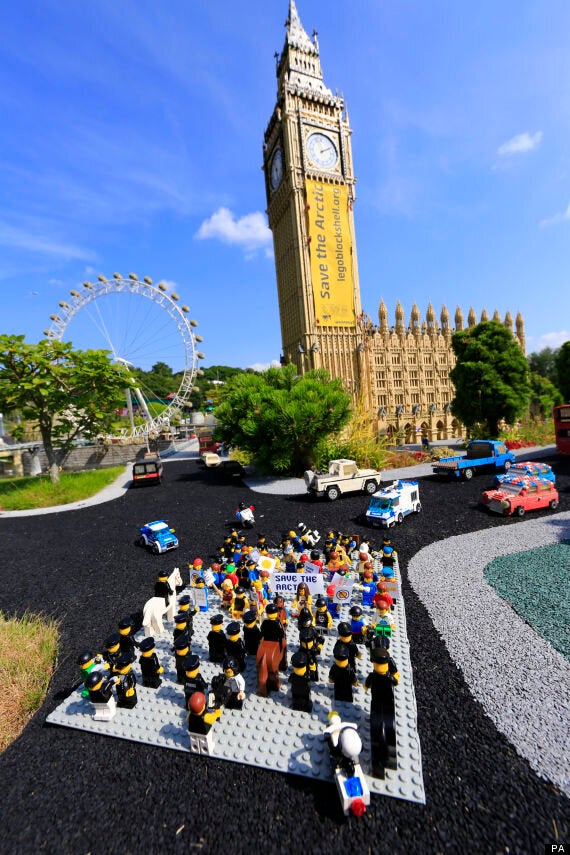 Lego figures protesting against Shell in front of Legoland's Big Ben
Lego is the latest in a line of leading global companies to walk away from a relationship with the fossil fuel industry. In late 2012 Waitrose announced it has put its partnership with Shell on ice and in the last month Microsoft, Google and Facebook all made commitments to end their support for ALEC, a controversial lobby group that campaigns against climate change legislation.
Greenpeace added that Lego's's decision "couldn't have come soon enough."
"The iconic and beautiful Arctic, and its incredible wildlife, like polar bears and narwhals, is under threat like never before. Arctic sea ice is melting at an unprecedented rate, but instead of seeing the huge risks, oil companies like Shell are circling like vultures."
In the past two years, a global movement has emerged calling for a sanctuary around the North Pole, to protect the Arctic from oil drilling and industrial fishing.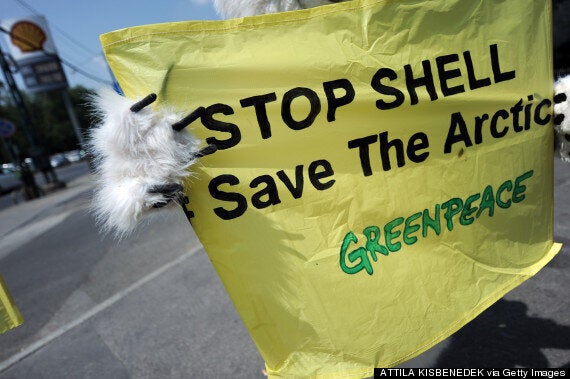 More than six million people have joined the movement, and more than 1,000 influential people have signed an Arctic Declaration, including Archbishop Desmond Tutu, Emma Thompson and Sir Paul McCartney.
On 19 September UN Secretary General Ban Ki-moon, met with Arctic campaigners to receive a global petition and said he would consider convening an international summit to discuss the issue of Arctic protection.
A Shell spokeswoman said: "Our latest co-promotion with Lego has been a great success and will continue to be as we roll it out in more countries across the world. We don't comment on contractual matters.
"We respect the right of individuals and organisations to engage in a free and frank exchange of views about meeting the world's growing energy needs.
"Recognising the right of individuals to express their point of view, we only ask that they do so in a manner that is lawful and does not place their safety or the safety of others at risk."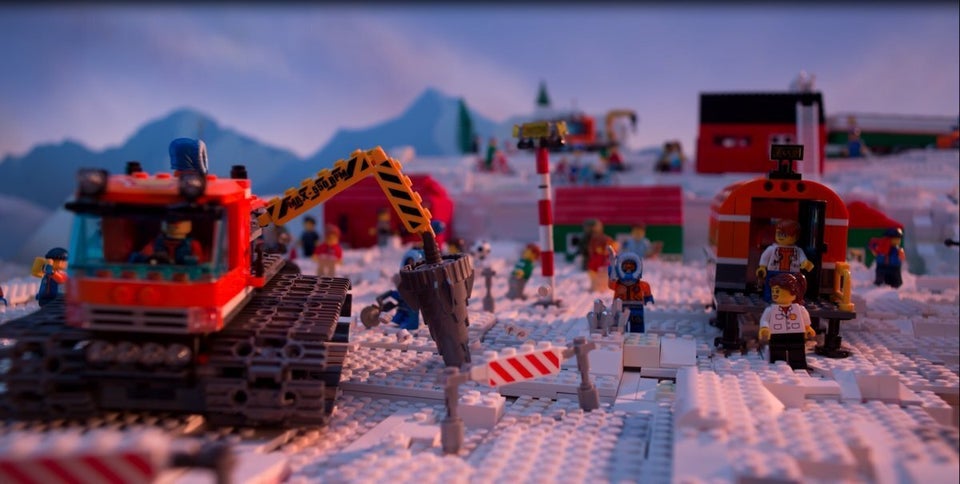 Lego Axes Partnership With Shell
Popular in the Community