Malala Yousafzai, the Pakistani schoolgirl targeted by the Taliban, has jointly won the Nobel Peace Prize, alongside Indian child rights campaigner Kailash Satyarthi.
The decision to give the joint prize was symbolic, the Nobel committee said, because it was important for "a Hindu and a Muslim, an Indian and a Pakistani, to join in a common struggle for education and against extremism".
Yousafzai, the 17-year-old shot in the head by the Taliban for her outspoken views on education for women, is now a global campaigner for educational rights. She was tipped to win last year but was beaten by the Organisation for the Prohibition of Chemical Weapons in the wake a deal done with President Bashar al-Assad to prevent further attacks by his regime on civilians.
Still studying at school in Birmingham, where she was treated for her bullet wounds, Yousafzai is the youngest ever recipient of the prize.
The Norwegian Nobel Committee cited the two "for their struggle against the suppression of children and young people and for the right of all children to education."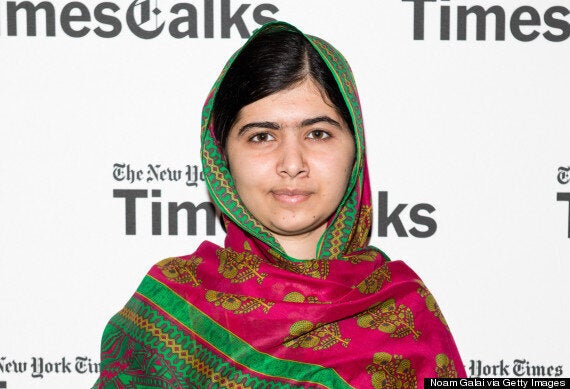 Last year, Yousafzai, who attends Edgbaston High School for Girls, hinted at her desire for the Nobel Prize because of the doors it would open for her campaign. "If I win Nobel Peace Prize, it would be a great opportunity for me, but if I don't get it, it's not important because my goal is to get peace and my goal is to see education of every child," she said.
Calling Yousafzai "heroic", the committee said that she had "shown by example that children and young people, too, can contribute to improving their own situations... under the most dangerous circumstances".
Story continues below slideshow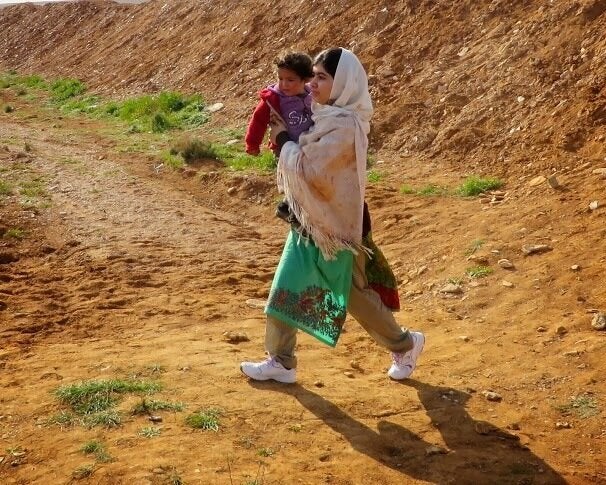 Malala Helps Syrian Refugees Cross Border
Satyarthi, perhaps less of a celebrity figure, has devoted his life to stopping child slavery in his home country, working with children forced into labour in factories and mines, and sometimes prostitution. His organisation, the Global March Against Child Labor is now active in more than 140 countries.
Satyarthi maintained the tradition of Mahatma Gandhi and headed various forms of peaceful protests, "focusing on the grave exploitation of children for financial gain," the Nobel committee said.
Kailash Satyarthi, noted Indian anti-child labour activist and head of the South Asian Coalition Against Child Servitude
Former Prime Minister Gordon Brown, who has campaigned with Malala on education issues since leaving office, called the winners "the world's greatest children's champions".
"They are two of my best friends and two of the greatest global campaigners who deserve the Nobel Peace Prize for their courage, determination and for their vision that no child should ever be left behind and that every child should have the best of chances," he added. "Kailash's life-long work in India fighting child labour - which I have had the privilege to see at first hand - complements Malala's work standing up for girls' rights to education, from Pakistan to the rest of the world."
For the past two years, the Nobel Prize has been given to an organisation, the European Union and OPCWs in 2012 and 2013 respectively.
This time, many had speculated it was the turn of an individual, and Pope Francis, NSA leaker Edward Snowden and Congo gynecologist Denis Mukwege were all hotly tipped to get the prize, as well as Yousafzai.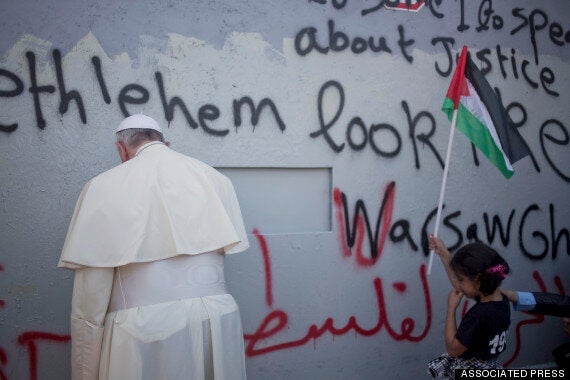 Pope Francis prays at Israel's separation barrier on his way to a mass in Manger Square next to the Church of the Nativity
Pope Francis was the bookies' favourite to get the gong, and would have been the first Pontiff to be awarded the honour. Much lauded for his more progressive approach to divorce, gay rights and interfaith work, the leader of the Catholic church has positioned himself as a global peacemaker.
He had repeatedly called for action in Syria and Iraq, in Ukraine and in the Central Africa Republic, and stopped to pray at the separation barrier in the West Bank and at the Israeli military graveyard in Jerusalem on his visit to the country, where he urged reconciliation between the warring side.
In a tearful speech in St Peter's Square, he said he was horror-stricken at the current state of global conflict. "Please stop, I ask you with all my heart, it's time to stop. Stop, please. Brothers and sisters, never war, never war!" he cried.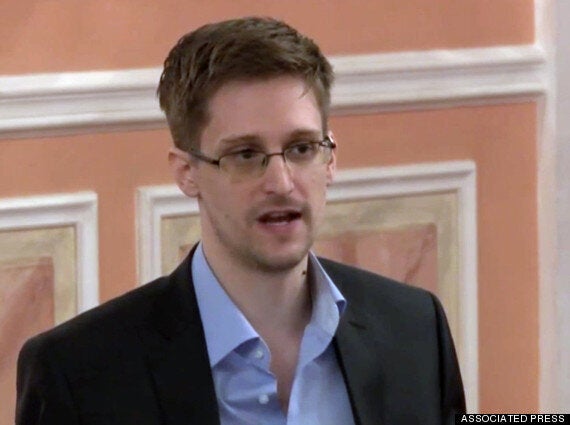 Former National Security Agency systems analyst Edward Snowden
Swedish professor Stefan Svallfors nominated him, saying it was due to his "heroic effort at great personal cost," and that he had shown "individuals can stand up for fundamental rights and freedoms."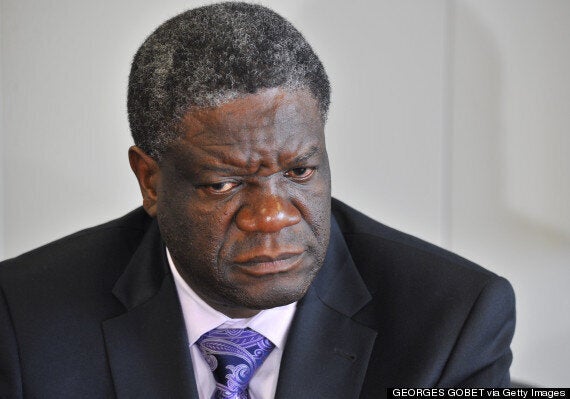 Congolese gynecologist Denis Mukwege, renowned for his assistance to women victim of rape
Mukwege was less of a celebrity name than the other front runners, but had been quietly working for decades on the cause that Angelina Jolie and William Hague finally brought to the fore this year.
The Congolese gynecologist runs a clinic pioneering new treatment and care for victims of sexual violence, offering them psychological support as well as medical treatment. He and his colleagues have treated around 30,000 victims of rape in war, some of whom had had burning chemicals poured on their genitals.
Mukwege has survived numerous intimidation and assassination attempts, including one which led his family to flee to Sweden, but he later returned to Congo to continue working.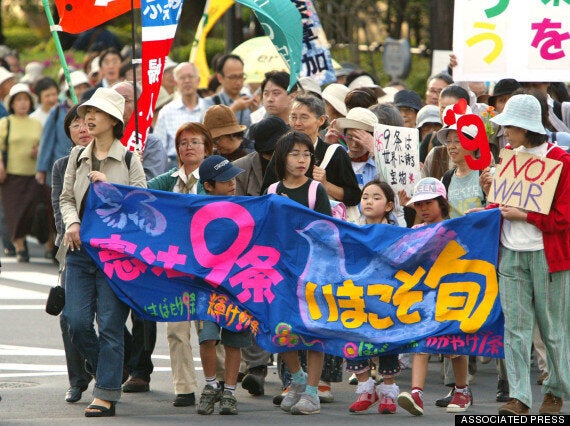 A group of children join other peace marchers to carry a banner reading "Constitution Article 9 is now in season" through a Tokyo street
One organisation stood out among the most hotly tipped nominees. The activists for Article 9 have been widely credited for the fact that the country has gone from being one the world's most militarised nations to being one of just 11 countries worldwide that is not engaged in any conflict.
The name refers to a clause in the Japanese constitution, which was enacted after World War II, which determines the country will "forever renounce war" and will never again use "threat or use of force as means of settling international disputes."
There were a record 278 nominees for the prize, with some of the runners and riders likely to have raised a few eyebrows when their entries were submitted.
One of them was Vladimir Putin, ostensibly for his role in preventing a Western offensive against Bashar al-Assad and negotiating over his chemical weapons, but the Russian President is likely to have put the kibosh on his chances by supporting the pro-Russia insurgents in eastern Ukraine, which plunged the nation into civil war.
It is the second-to-last prize to be announced, with the prize for economics set for October 13. US-British scientist John O'Keefe split the Nobel Prize in medicine with Norwegian couple May-Britt Moser and Edvard Moser on Monday for breakthroughs in brain cell research that could pave the way for a better understanding of diseases like Alzheimer's.
Isamu Akasaki and Hiroshi Amano of Japan and Japanese-born US scientist Shuji Nakamura won the Nobel Prize in physics on Tuesday for the invention of blue light-emitting diodes, which promises to revolutionise the way the world lights its homes and offices — and already helps create the glowing screens of mobile phones, computers and TVs.
American researchers Eric Betzig and William Moerner and Stefan Hell of Germany won the Nobel Prize in chemistry on Wednesday for finding ways to make microscopes more powerful than previously thought possible, allowing scientists to see how diseases develop inside the tiniest cells.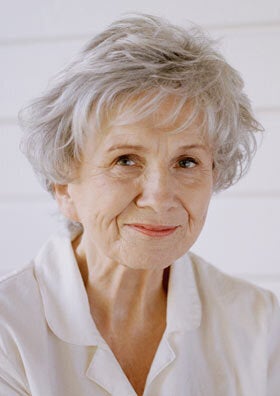 13 Women Nobel Laureates in Literature