In a ceremony at Buckingham Palace, the Queen presented Angelina with the Insignia of an Honorary Dame Grand Cross, of the Most Distinguished Order of St Michael and St George, and with that, the Hollywood star became Dame Angelina.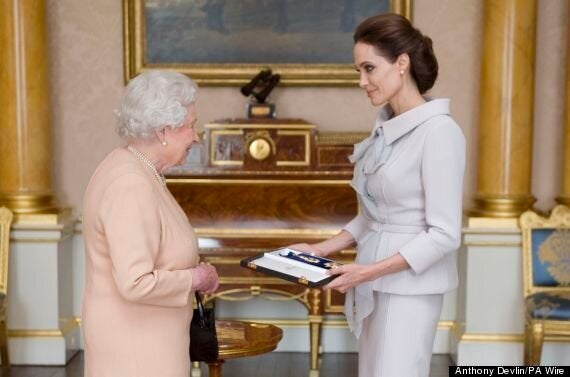 The Queen and Angelina Jolie
While Angelina's on-screen efforts have scooped her plenty of awards, the Honourary Damehood recognises her humanitarian efforts.
Angelina has worked as an Ambassador for the UN's High Commissioner for Refugees since 2001 and has carried out over 40 field missions.
In June, she co-chaired the End Sexual Violence In Conflict (ESVC) global summit in London, alongside William Hague.
It was during the week of the ESVC that Angelina's damehood was announced and the star shared her delight, stating: "Working on the Preventing Sexual Violence Initiative and with survivors of rape is an honour in itself.
"I know that succeeding in our goals will take a lifetime and I am dedicated to it for all of mine."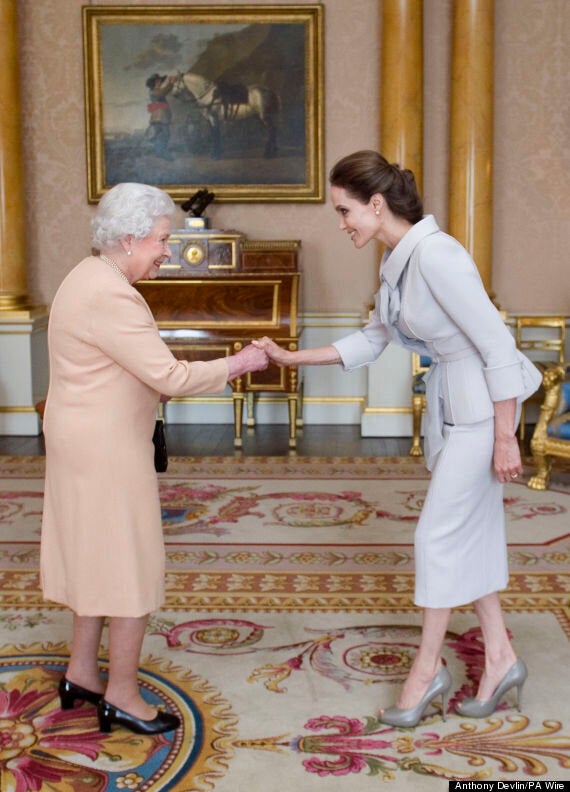 Introducing... Dame Angelina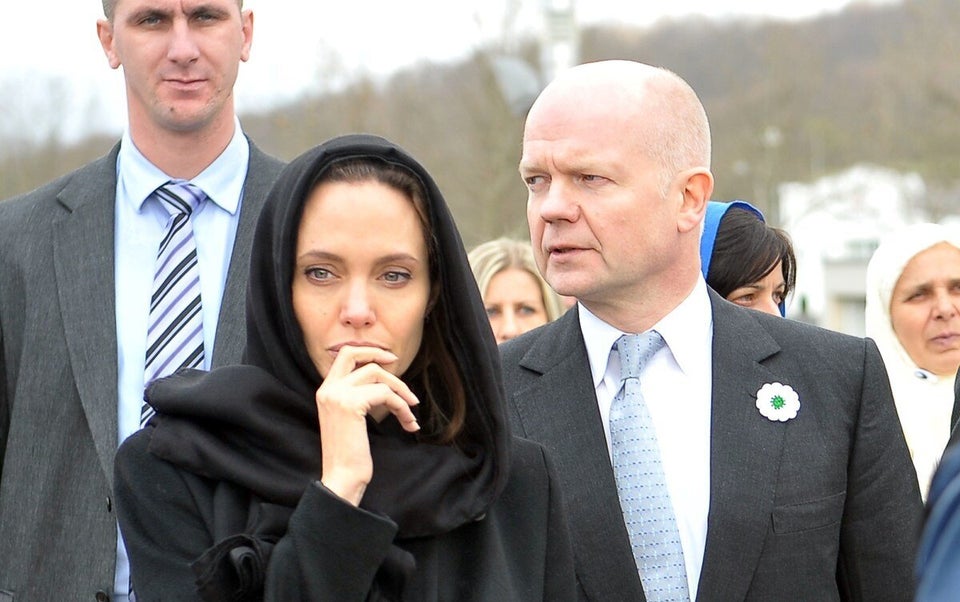 Angelina Jolie in Bosnia
Popular in the Community