London Underground has officially unveiled its 'New Tube for London' at a cost of £2.5 billion.
The futuristic looking trains will be packed with new technology including an all-new air-cooling system which means that for the first time, you won't be dying of heat on the Central Line.
They also have the ability to be completely driverless although TFL says the trains will have drivers to begin with.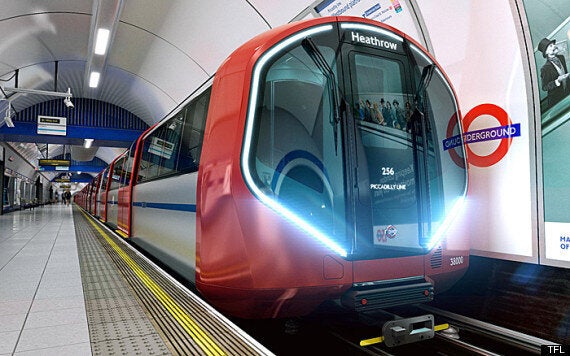 With 250 on order they'll feature step-free access and walk-through carriages similar to those found on the new Metropolitan Line trains.
London Underground worked with design consultancy PriestmanGoode to create the finished product which sees a radical new redesign of the interior blending modern and art deco styling.
So when will we start to see these space-age trains? Well the first are expected to launch on the Piccadilly line in 2022 with the rest heading to the Bakerloo, Central and finally the Waterloo & City lines.
Speaking at the unveiling London Mayor Boris Johnson said:
"The New Tube marks a significant step forward in giving Londoners and visitors the accessible and modern transport service that they expect and deserve.These beautiful, air-cooled machines represent the best of British design and innovation. They will help to keep London and its economy moving in the right direction."